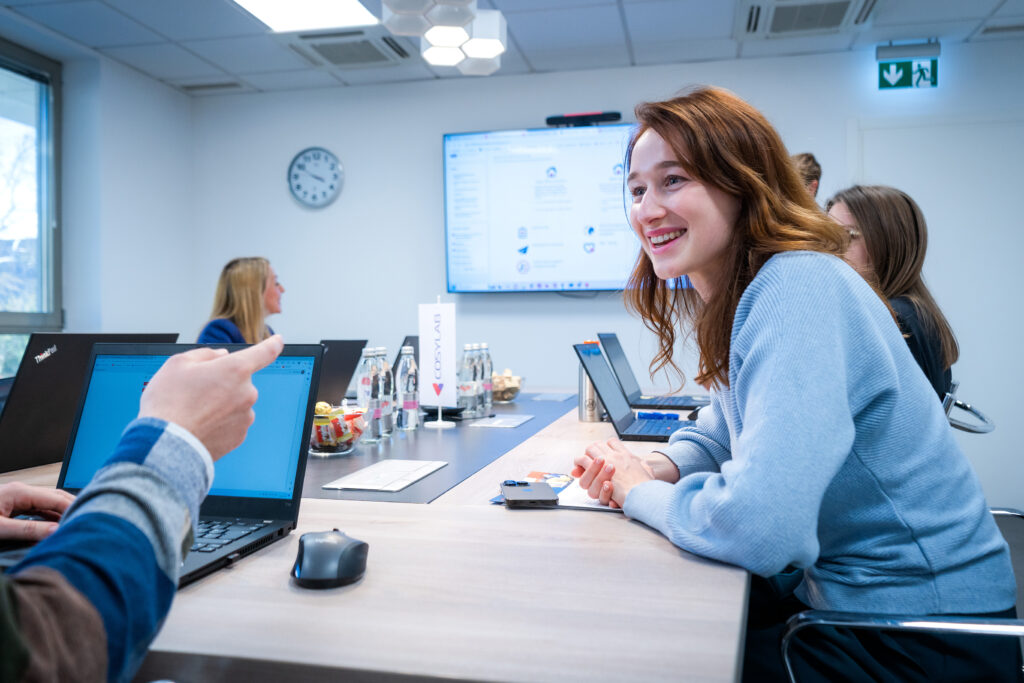 Senior Software Engineering Manager - Group Lead (m/f)
We are looking for a motivated and experienced Software Engineering Manager  – Group Lead to join our Medical Services department.
The Medical Services department is an engineering department within Cosylab, specializing in collaborations with companies from the medical domain. Our services are tailored to support and guide companies through all stages of the device development cycle. This includes project planning, system design, and architecture, quality engineering, software and hardware development, verification, validation, and installation.
Recently, we have been expanding our services from the field of radiation therapy to the general MedTech market. Our focus is on solutions for medical robotics, image-guided applications, diagnostic devices, IoT, and connectivity solutions in modern healthcare.
About the Role
In this role, you will be responsible for leading a team of individuals, ensuring the successful completion of projects, and identifying new business opportunities to secure new work for the group. This is an excellent opportunity for someone who wants to develop their leadership and business development skills and positively impact the organization.
Responsibilities
Actively participate in executing the department's strategy for revenue and growth, including identifying new business opportunities and securing new work for the group.
Lead and motivate a team of 30-40 individuals to achieve project goals.
Assign project roles and monitor the team's backlog to optimize team capacity utilization.
Plan and define the team's KPIs and monitor progress towards meeting them.
Plan and execute the team's growth, ensuring long-term stability by coaching and onboarding new team members.
Manage the career development of team members and conduct performance reviews.
Continuously monitor project metrics and provide the team with ideas and solutions for improving project deliverables.
Ensure that projects are completed on time and within budget.
Collaborate efficiently with other departments in the organization, including Sales, Marketing, and People&Culture.
Required Qualifications and Skills
Experience in leading teams in customer-facing organizations (Products, Services, Support).
Background in software development and/or previous experience with software project management.
Proven sales and pre-sales engineering track record, including the ability to identify and pursue new business opportunities.
Experience in managing budgets, resources, and timelines to ensure project success.
Ability to balance business and team needs to meet expectations, timelines, and customer experience.
Excellent leadership and people development skills, including the capacity to inspire and guide a diverse team of engineers.
Strong communication and interpersonal skills with the ability to build strong relationships and collaborate effectively with internal and external stakeholders.
Education
Fluency in spoken and written English.
Bachelor's or master's degree in engineering (Electrical, Computer Science) or Physics.
Bonus points if you have
Proven experience with integrating developed components and subsystems into larger systems at customer sites, ensuring seamless functionality and meeting project requirements.
What we offer
Employment contract for an indefinite period with a six-month probationary period.
A work environment with flexible working hours and hybrid work model.
Plenty of opportunities for personal and professional growth combined with a competitive and periodically updated salary tailored to your skills, experiences, and results.
Interesting work full of challenges in an international working environment.
High-impact learning culture: regular in-house and external training sessions and a team of international professionals eager to help you grow.
Many recreational after-work activities, unlimited coffee, soft drinks, fruit,… other well-being goodies.
Cosylab events (Team buildings, New Year's Party, … ).
Casual atmosphere with friendly faces where you can completely "be yourself".
Why join Cosylab?
Cosylab is a global technology company that develops and integrates state-of-the-art software and hardware for many of the most demanding and advanced big-science and radiotherapy systems in the world.
Working at Cosylab is a great opportunity to discover genuine teamwork and collaborate with experts from the world's most important research projects. We value and strive to achieve good interpersonal relationships and try to ensure the pleasant well-being of all our employees. We are friendly, proud to work together, and able to develop just about any solution we put our minds to.
Cosylab culture
We offer the best solutions for ambitious businesses.
Think bold
We deliver exceptional solutions through courageous thinking, open communication and the drive to continuously improve. 
Be modest
We set our egos aside in actively listening, respecting one another, and embracing the diversity of experience and perspective across the company.
Work smart
We know we get more accomplished by working together, being accountable, focusing our efforts and going the extra mile.
Enjoy life
We prioritize balance and positivity, nurturing personal wellness and celebrating successes.
Do good
We support one another and are passionate about solving the difficult problems that ultimately help make the world a better place.
Discover our work environment
Apply for Senior Software Engineering Manager - Group Lead (m/f) by Wednesday, 3 January 2024
Please fill in the application form and upload your English CV, motivational letter and other relevant documents.
Thank you
Please fill in the application form and upload your English CV, motivational letter and other relevant documents.
We're looking for individuals with diverse knowledge and experience searching for a new opportunity to challenge themselves in a demanding and rewarding career.