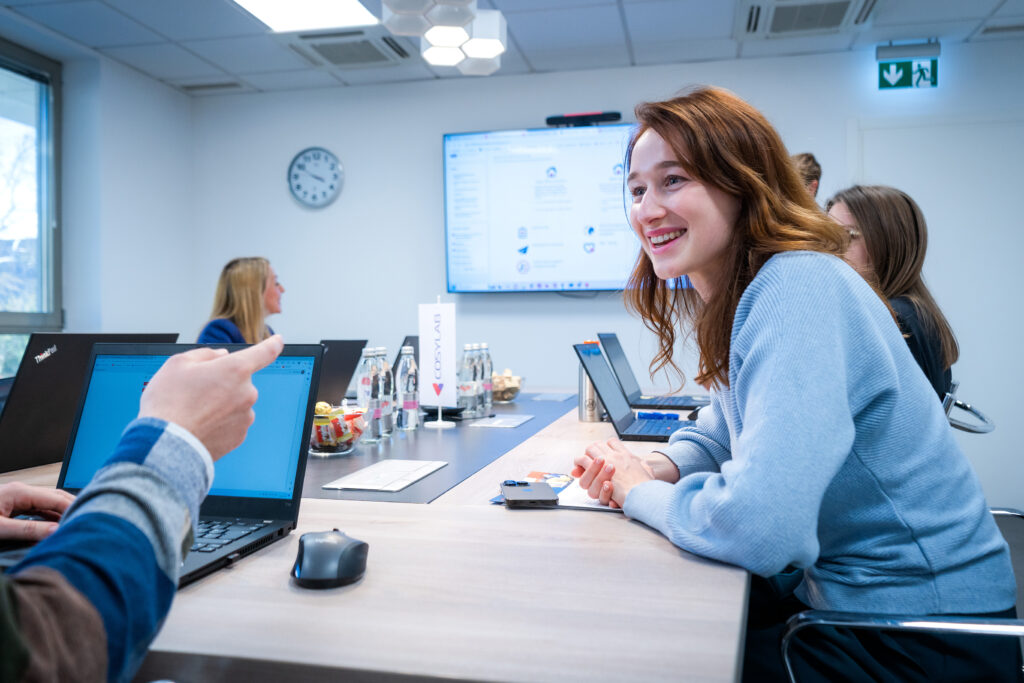 Cross-Border Operations Expert (m/f)
About the Role
Cosylab's Global Operations Department is extending an invitation to join their team in a temporary capacity, covering a maternity leave until 2025, with the option of extension depending on the scope of work.
The primary focus of this role revolves around managing operational and administrative tasks for Cosylab's subsidiaries, while also providing valuable support to ensure the uninterrupted progress of their employees.
If you are driven by a proactive mindset, and demonstrate a strong sense of responsibility coupled with well-honed process management and communication skills, we're looking forward to meeting you!
Key Tasks and Responsibilities
Understanding and administration of income taxes, tax residency applications, etc. in Slovenia/with help also abroad (manage procedures with PoA, submissions in eDavki, etc.).
Posting personnel administration (set and calculate posting allowance, time management, registration of postings abroad, etc.).
Monitoring of budget spending for subsidiaries and managing purchase orders for subsidiaries' operational costs.
Data entry and control of subsidiaries' payroll.
Independent communication and resolving issues with the help of local legal, personnel and accounting services (audit, process changes, etc.).
Management of subsidiaries' operational tasks (subscription and insurance renewals, de/registrations, preparing annual calendars, etc.).
Independent preparation of documents and forms related to subsidiary operations and employees.
Subsidiary mail/post administration (edit, sort, forward, resolve and archive).
Administration of subsidiaries Personnel cycle (all activities from job ad to offboarding).
Required Qualifications and Skills
2-4 years of relevant work experience.
Practical experience and understanding of Slovenian tax legislation for individuals.
Practical experience in the field of performing administrative tasks abroad, especially the USA, Switzerland, Japan, and China.
Independent management of simple procedures abroad (obtaining certificates, etc.).
Independent communication with different internal and external counterparts.
A desire for learning new things and personal development.
Developed communication skills.
An open mind for discussion and team collaboration.
Bonus points if you have
Proficiency in a second foreign language (German, French, Chinese, Japanese).
Familiarity with the HR tool Gecko.
Education
BSc. in Administrative, Economic, or another related field.
Fluency in spoken and written English.
What we offer?
Employment contract for a definite period (substitution of maternity leave until 2025) with a probationary period, with the option of extension depending on the scope of work.
Plenty of opportunities for personal and professional growth combined with a competitive and periodically updated salary tailored to your skills, experiences, and results.
A work environment with flexible working hours and remote work.
Interesting work full of challenges in an international working environment.
High-impact learning culture: regular in-house and external training sessions and a team of international professionals eager to help you grow.
Possibilities to work abroad.
Many recreational after-work activities, unlimited coffee, soft drinks, fruit, other well-being goodies.
Cosylab events.
Casual atmosphere with friendly faces where you can completely "be yourself".
Why join Cosylab?
Cosylab is a global technology company that develops and integrates state-of-the-art software and hardware for many of the most demanding and advanced big-science and radiotherapy systems in the world.
Working at Cosylab is a great opportunity to discover genuine teamwork and collaborate with experts from the world's most important research projects. We value and strive to achieve good interpersonal relationships and try to ensure the pleasant well-being of all our employees. We are friendly, proud to work together, and able to develop just about any solution we put our minds to.
Cosylab culture
We offer the best solutions for ambitious businesses.
Think bold
We deliver exceptional solutions through courageous thinking, open communication and the drive to continuously improve. 
Be modest
We set our egos aside in actively listening, respecting one another, and embracing the diversity of experience and perspective across the company.
Work smart
We know we get more accomplished by working together, being accountable, focusing our efforts and going the extra mile.
Enjoy life
We prioritize balance and positivity, nurturing personal wellness and celebrating successes.
Do good
We support one another and are passionate about solving the difficult problems that ultimately help make the world a better place.
Discover our work environment
Apply for Cross-Border Operations Expert by Friday, 15 September 2023
Please fill in the application form and upload your English CV, motivational letter and other relevant documents.
Thank you
Please fill in the application form and upload your English CV, motivational letter and other relevant documents.
We're looking for individuals with diverse knowledge and experience searching for a new opportunity to challenge themselves in a demanding and rewarding career.
Control Systems Engineer – Team Lead (m/f)
Bay Area, California, USA