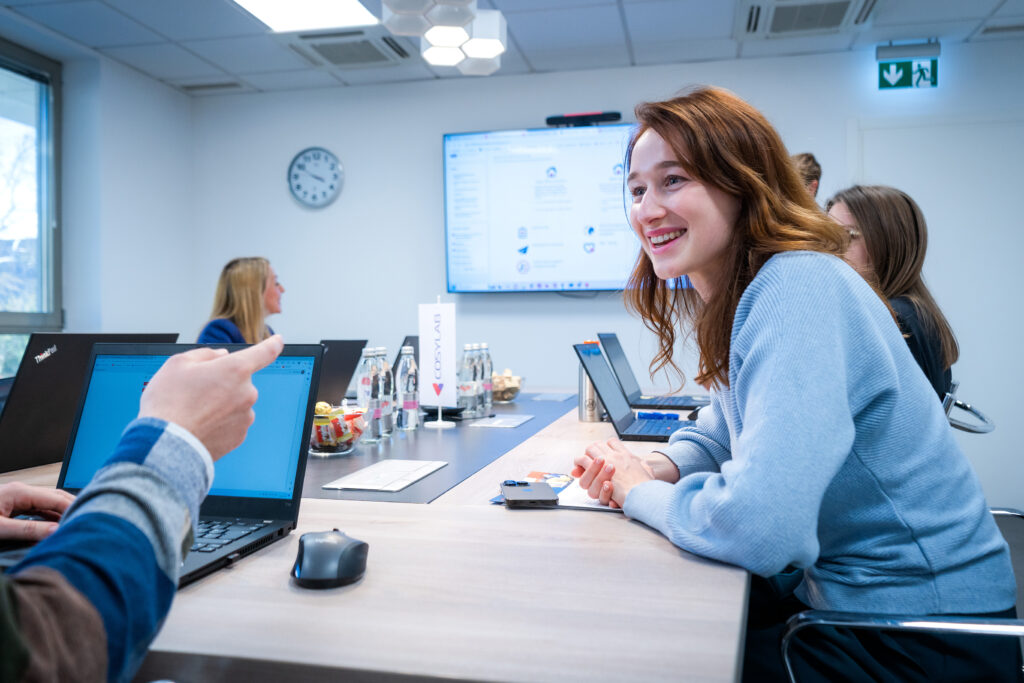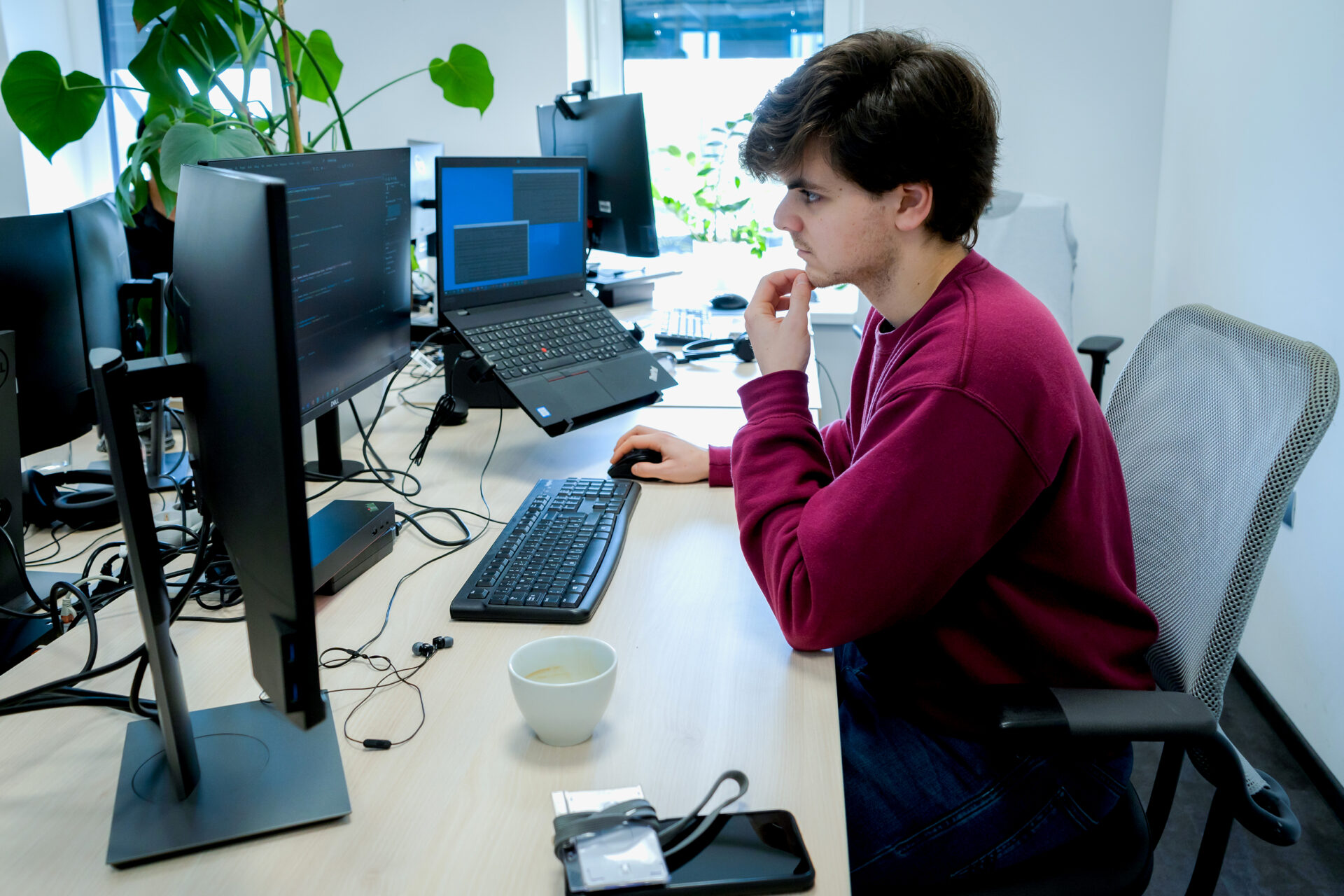 Customer
stories
Let's develop solutions together that enable organizations to discover scientific breakthroughs, offer state-of-the-art cancer treatment and healthcare innovations.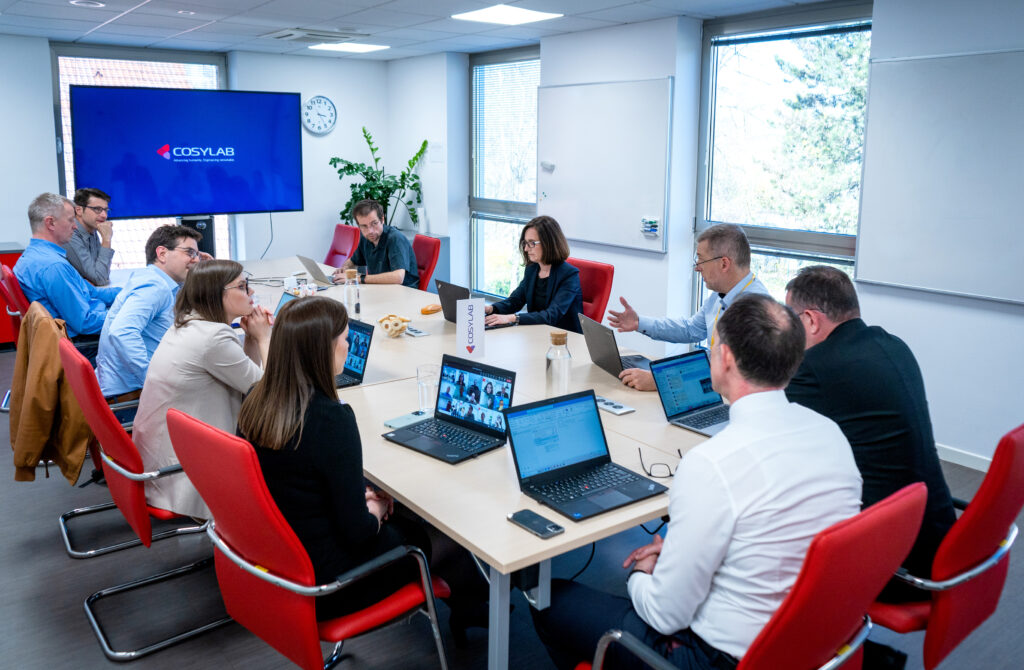 Advanced Oncotherapy (AVO)
United Kingdom
AVO is a medical technology company focused on delivering a cost-effective proton-based radiotherapy solution called LIGHT, based on ground-breaking technology developed and tested at CERN.
Cosylab performed several crucial accelerator device integration tasks in a modular manner and contributed to LIGHT's control, timing and triggering systems.
ALMA
Chile
Operated by ESO, the Atacama Large Millimeter/submillimeter Array is an astronomical interferometer of 66 radio telescopes in the Atacama Desert of northern Chile.
Together with ESO, Cosylab played a valuable role in building the right ALMA control system framework and our experts helped ESO to achieve the high level of system control harmonization it was aiming for.
Argonne National Laboratory (ANL)
USA
Argonne is a multi-disciplinary research centre for engineering and science, the birthplace of the world's first nuclear reactor. It focuses on physical and life sciences, energy and climate research, and global security advances to protect society.
Cosylab collaborated with ANL on a VisualDCT work package and delivered a beam-loss signal conditioner hardware module. We also developed the cable database (CDB) applications study for APS-U as well as provided general EPICS support work.
ARTIDIS
Switzerland
The company's ARTIDISNet platform combines a patient's nanomechanical biomarker with their clinical data to guide the best therapy choice for each patient, especially regarding cancer.
Cosylab helped ARTIDIS optimize its collaborative application lifecycle management solution for distributed software development.
BioMérieux
France
BioMérieux offers solutions (reagents, instruments and software) for diagnosing infectious diseases, cancer screening, monitoring and cardiovascular emergencies to improve patient health and ensure consumer safety.
Cosylab provided documentation and expertise to develop a supervisory control board for a new generation of in-vitro diagnostic devices, including a thorough redesign of electronics and EMC compliance testing.
BioSistemika
Slovenia
BioSistemika creates advanced software for laboratory instrument manufacturers, laboratories and software providers.
Cosylab trained BioSistemika in Scrum methodology and cooperated with the company in a Scrum development project to enhance its efficacy.
CERN
Switzerland
CERN is one of the world's largest scientific research centres for studying fundamental particles by making them collide at close to the speed of light and studying their interactions.
Cosylab contributed to CERN's upgrade of its General Machine Timing System to the White Rabbit Timing System by gathering requirements and using input from other Big Science projects.
Read case study
Deutsches Elektronen-Synchrotron (DESY)
Germany
DESY is a German research centre which uses particle accelerators to investigate the matter, performing various interdisciplinary scientific research in high-energy physics, photon science, astro-particle physics and the development of accelerators.
Cosylab participated in developing the GUI for TINE (three-fold integrated networking environment) for accelerator-control integration in Desy Hamburg. We also contribute to developing the ACADA (array control and data acquisition system), which will be the central element of on-site CTA Observatory operations.
Diamond (Diamond Light Source)
United Kingdom
Diamond is the UK's main synchrotron facility, operating with 32 beamlines to produce intense beams of light. These are used for investigating the structure and properties of various samples, ranging from proteins to engineering components.
Cosylab has collaborated with Diamond since its construction in the early 2000s in service help and development of solutions for control system software, such as the ControlDesk application and community tools (Visual DCT and Channel Access in Java) and providing turnkey EPICS control systems for several of beamlines and their components.

Elettra Sincrotrone Trieste (Elettra)
Italy
Elettra is an international multi-disciplinary research centre specialised in generating high-quality synchrotron and free-electron laser light and applying it in materials and life sciences.
Cosylab has had a long history with Elletra, delivering 6-axis hardware platforms for the control system for elliptically polarised undulators, with on-site installation and commissioning, and integrating its microIOC-BCM into the TANGO control system and providing FPGA customisation for the FERMI project. In addition, Cosylab was subcontracted to deliver the control system for the UARPES beamline, which was constructed for Solaris by Elettra.

ELI-NP
Romania
The Extreme Light Infrastructure Nuclear Physics (ELI-NP) project is one of the most advanced research facility in the world in the field of photonuclear physics, a new interdisciplinary research field which brings together, for the first time, high-power lasers and nuclear physics.
Read case study
ESS
Sweden
The European Spallation Source (ESS) is a European Research Infrastructure Consortium (ERIC) multi-disciplinary research facility based on the world's most powerful neutron source. It enables scientific breakthroughs in research related to materials, energy, health and the environment.
Cosylab has been involved in the ESS project since the beginning, consulting on designing and planning aspects of the facility's Integrated Control System and integrating specific subsystems, such as the Linde Cryoplant.
EUROfusion
Germany
EUROfusion is a European consortium whose mission is to develop the technology for fusion power reactors and  fund its members' research across 26 EU member states.
Cosylab is participating in the working group for diagnostics and control for the DEMO project of the Garching facility.
European Southern Observatory (ESO)
Germany
ESO provides astronomers with state-of-the-art research facilities and access to observe the southern sky with a suite of ground-based optical and radio astronomical telescopes.
Cosylab provided ESO with the support, framework and prototype for the control system of the
Atacama Large Millimeter/submillimeter Array — the ALMA Common Software Solution.
European Space Agency ESOC
Germany
The European Space Operations Centre (ESOC) in Darmstadt functions as ESA's primary mission control centre. ESOC operates uncrewed spacecraft on ESA's behalf and handles launch and early orbit phases (LEOP) and third-party missions.
Cosylab collaborated closely with ESA/ESOC to upgrade their existing control system User Interface (EUD) to be compatible with the next-generation control system, EGS-CC.
European Space Agency ESTEC
Netherlands
The European Space Research and Technology Centre (ESTEC) is ESA's chief centre for technology development and testing space technology and spacecraft, with about 2500 scientists, engineers and technicians.
Cosylab played an active role in consolidating EGS-CC, ESA's next-generation control system. Our work included System validation, Tailoring Data viewer module development, and QA system improvements.
European Synchrotron Radiation Facility (ESRF)
France
The
ESRF-EBS
(extremely brilliant source) is
the brightest synchrotron worldwide, used to study materials and living matter with its
low-emittance, cutting-edge beamlines. Its revolutionary new storage ring increases the brilliance and coherence of the X-ray beams produced by a factor of 100 compared to present-day light sources.
Cosylab also performed a feasibility study of integrating TANGO into the Control System Studio for ESRF.
FAIR
Germany
The FAIR particle accelerator facility in Darmstadt is one of the world's most significant and complex projects for cutting-edge research into matter's structure and the universe's evolution from the Big Bang to the present.
Cosylab is developing and supplying high-tech research equipment according to FAIR's specifications, namely the accelerator's control system and beam diagnostic system components.
IBA
Belgium
IBA is an industry leader in developing tools, techniques and product features in proton therapy (PT). Its Proteus® system is designed to optimize the patient flow, to support full remote operation, and enable treatment optimization for each specific PT case.
Cosylab supported IBA on the application of iterative development processes and model-driven architecture (MDA) to develop cyclotron-based particle therapy medical devices. We also developed an application for analyzing irradiation logs from commissioning.
ITER
France
ITER is the most complex science project in human history, designed to demonstrate fusion power's scientific and technological feasibility.
Cosylab developed and built the Core System for CODAC (the ITER machine's control system), including all its tools, such as EPICS. We continue to provide high-level training and direct technical support to CODAC Core users.
Read case study

Leo Cancer Care (LCC)
United Kingdom
Wisconsin, USA
LCC is a medical company designing and developing cancer treatment systems that simplify radiation therapy (RT). LCC aims to make RT more human and accessible than ever before by using an upright treatment modality.
Cosylab developed a triple-tier control system framework for LCC devices enveloping the full stack of consoles, systems and software, the upper layer of which consists of the integrated modules from the OncologyOneTM software suite.
Read case study
MagnetTx Oncology Solutions
Canada
MagnetTx is developing world-leading technology combining a LINAC with real-time (concurrent) MRI. Its goal is to deliver radiotherapy with reduced radiation treatment margins, improved patient outcomes and fewer adverse side effects.

Cosylab helped MagnetTx reach its time-to-market deadlines and implement the LINAC's control system and dosimetry in its Aurora-RT® device. We integrated our OncologyOne™ software for dose delivery and prepared the software's documentation for filing with the FDA on time and within specifications.
Massachusetts General Hospital (MGH)
Massachusetts, USA
MGH is a biomedical research facility and the Harvard Medical School's primary teaching hospital. It spearheads the research and clinical use of proton therapy for cancer in the USA.
At MGH, Cosylab's software in ProTom's PT device helps drive the clinical operation of one of MGH's particle therapy systems, treating hundreds of patients annually.

Max Planck Institute for Plasma Physics (IPP)
Germany
IPP Max Planck is one of Europe's largest fusion research centres and is a part of the European fusion programme. Its experimental and theoretical research focuses on investigating a fusion power plant's physics and technology foundations.
Cosylab has cooperated on several all-round control system projects, ranging from software robustness analysis, camera integration and timing device drivers to commissioning support for diagnostics and code refactoring of the discharge control system.
MedAustron
Austria
One of the most advanced centres for Ion Beam Therapy and Research in Europe, MedAustron has been successfully treating patients since December 2016.
Cosylab partnered with MedAustron to develop for their facility the accelerator controls, the patient interlock system, the highly precise real-time control of particle-beam delivery (dose delivery system), and crucial components such as the synchronization system and power supply controllers.
Read case study

medPhoton
Austria
MedPhoton is an innovative developer of medical devices and software for X-ray imaging, image processing and radiation therapy that closely cooperates with the radART Institute at the Paracelsus Medical University and the University Hospital in Salzburg.
Cosylab assisted in upgrading the user interface of the mobile imaging ring's tablet.
Mevion Medical Systems
Massachusetts, USA
Mevion is a leading provider of proton therapy systems for cancer patients' radiation treatment.
Cosylab implemented the adaptive aperture and integrated it into the system's workflow. We also refactored a legacy motion control system for the company's proton therapy system.
MYRRHA (Multi-purpose Hybrid Research Reactor for High-tech Applications)
Belgium
MYRRHA is a research reactor operated by SCK•CEN, a leading research centre in the field of nuclear research, services, and education. The reactor's core is "subcritical" and must be fed with external neutrons using a particle accelerator.
Cosylab developed a control system (CS) design study for a highly reliable control system for MYRRHA's LINAC platform. We were also responsible for the CS Work Package in the MYRTE project – Euroatom/H2020 funded R&D project to prototype MYRRHA, where we provided integration of equipment into EPICS/CODAC control system platform, timing system, high-speed data acquisition, data archiving and visualisation – and vacuum, magnet, motion control.


Neutron Therapeutics (NT)
USA
NT is the manufacturer of nuBeam®, a state-of-the-art Boron Neutron Capture Therapy (BNCT) device designed for the hospital setting. The accelerator-based nuBeam® is also compact and can be placed on a single floor of an existing clinic, occupying as little as 400 m2.
Cosylab's main job was to fully integrate nuBeam®'s components into a control system with image acquisition and registration, and session management functionalities based on the OncologyOne™ software suite, controlling also the robot and the positioning couch.
Read case study
PAL-XFEL
South Korea
The X-ray Free Electron (XFEL) Laser of Pohang Accelerator Laboratory started operating in 2017. The third of its kind in the world, the facility is famous for the small timing jitter of its radiation in the range of 0.1 to 6 nm.
Cosylab helped PAL-XFEL with the XFEL's central control system, including control room applications such as GUI screens, alarm handling and archiving.
Positrigo
Switzerland
Positrigo is a medical technology company dedicated to developing, producing and selling dedicated brain positron emission tomography (PET) scanners.
Cosylab helped Positrigo, whose first focus is early detection of Alzheimer's disease with a brain PET scanner, to bring its imaging device to market faster with our engineering.

ProNova Solutions
Tennessee, USA
ProNova is a trail-blazing medical company whose goal is to make proton therapy accessible to a greater number of patients and physicians throughout the world.
Cosylab helped ProNova develop its medical control system; GUIs and communication; and multiple system components. We wrote a device simulator for the beamline hardware and produced an OPC server that generalized the interface of all PLCs related to the cyclotron.
ProTom International
Texas, USA
ProTom is a medical technology company specializing in developing and manufacturing proton therapy (PT) systems for cancer treatment, especially Radiance 330®, the compact and cost-effective PT system.
Since 2016, Cosylab has been collaborating with ProTom to develop the treatment delivery and motion control system for the Radiance 330® Single Room Proton Therapy System that is now installed and operational at Massachusetts General Hospital.
Read case study
Qnami
Switzerland
Qnami is a young technology start-up that develops microscopy solutions based on quantum sensors to measure minute magnetic fields with unprecedented sensitivity and spatial resolution.
Cosylab supported Qnami in developing, manufacturing and CE-marking the MicrowaveQ, its quantum control hardware.
QualySense
Switzerland
QualySense is an innovation leader in grain, seed and bean sorting. The company develops high-end solutions for a safe and sustainable food supply by pioneering high-speed single-kernel technologies.
QualySense selected Cosylab as its engineering partner for the embedded software framework and system architecture. We also built an advanced real-time control system to create an efficient and robust execution environment for QualySense's algorithms.
RefleXion
USA
The company has joined biology-guided radiation therapy with PET and CT imaging to produce the RefleXion® X1 device with SCINTIX technology, which enables effective dual-treatment of cancer, especially its more advanced stages.
Cosylab contributed and helped RefleXion with GPU optimisation for dose calculation and radiation therapy analytics — a system state analysis.
Research Center Jülich (FZJ)
Germany
FZJ is a national research centre for interdisciplinary energy, information and bio-economy research. Its Institute of Nuclear Physics (IKP) operates the COSY (Cooler Synchrotron) particle accelerator and storage ring that employs beam cooling, both stochastic and electron.
For the FZJ IKP-4 COSY machine, Cosylab upgraded the old control system written in Tcl/Tk to a modern EPICS framework, integrating new beam diagnostics, orbit control, and magnet power supplies for the storage ring and beamline. We also provided collaborative SW development management and versioning environment, user screens, installation and support with commissioning.
SLAC
Califonia, USA
SLAC, operated by Stanford University, includes some of the world's premier science facilities, including the first hard X-ray free-electron laser for researching the properties of matter, energy, space and time.
For years, Cosylab has contributed on-site engineering specialists who work closely with SLAC teams to support the facility's control system integration projects.
The Paul Scherrer Institute (PSI)
Switzerland
The Paul Scherrer Institute (PSI) is the largest Swiss research centre for natural and engineering sciences. It conducts research in matter and materials, human health, energy and the environment.
Cosylab contributes software engineering to PSI's Swiss Light Source (SLS) and Swiss Hard X-ray Free Electron Laser (SwissFEL) facility. We also developed the SwissFEL control system.
Varian Medical Systems (VMS)
Califonia, USA
VMS is a radiation oncology treatment and software developer based in Palo Alto. Its medical devices include linear accelerators and software for treating cancer with radiation therapy.
Cosylab provides specific software engineering, installation and maintenance, project engineering and development to Varian Proton Solutions, a VMS business unit, and its ProBeam beam delivery for particle therapy systems.

VIPUN MEDICAL
Belgium
VIPUN is a technology leader in accurate and continuous monitoring of stomach function. This enables physicians to make fact-based decisions that will improve outcomes for patients at risk of gastroparesis.
Cosylab developed the control unit for VIPUN's innovative medical device according to the medical-devices regulatory framework.
Do you have a question or a project?
Get in touch with our experts to see how we can help.