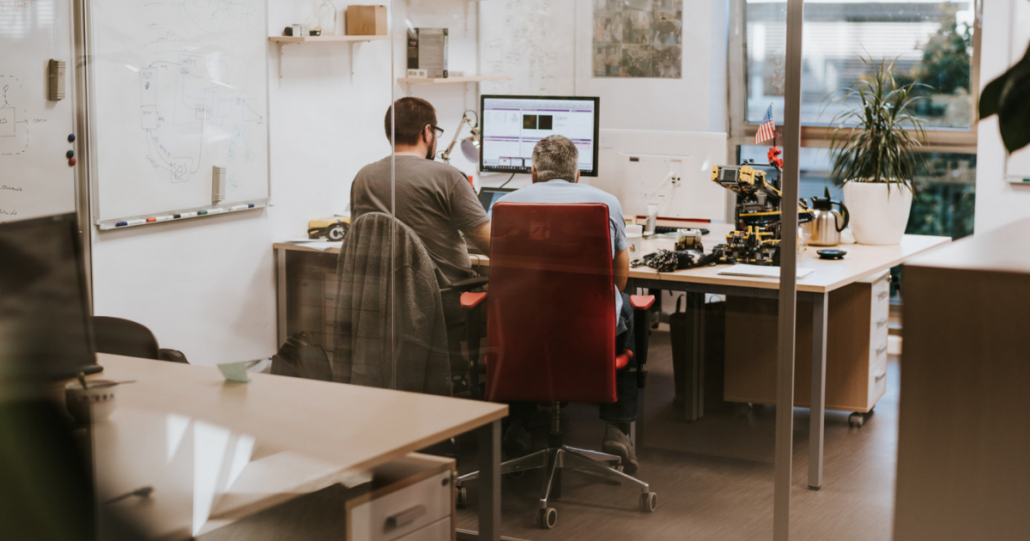 How Cosylab creates a personalized onboarding experience for every employee
Publish date:
20. April 2023
Effective onboarding is critical for new employees, as it lays the foundation for their success at the company and can have a significant impact on their job satisfaction, performance and retention.
How Cosylab creates a personalized onboarding experience for every employee
At Cosylab, we understand the importance of developing a personalized onboarding program for each new team member. We provide personalized welcome, mentoring, technical assistance, and re-onboarding for individuals returning from extended absences, such as maternity or illness.
A well-organized onboarding process is critical for making our new team members feel welcome and integrated into our company culture. Before the first day of work, we send new team members the Cosylab employee handbook to give them all the information they need during their first days at the company. In addition, we prepare their workplace beforehand and provide new colleagues with a schedule for their first week, which is shared with both the HR team and their team leader.
Day one: Creating a comfortable atmosphere for new employees
On day one, our HR team warmly welcomes the new employees, presents them with a welcome package, and helps fill out the required HR paperwork and other administrative tasks. The team leader's role on the first day is to introduce the new colleagues to their team members in person and to the rest of the staff via company email. They can also invite the new employee to a team coffee or lunch to introduce the other team members more personally. The team leader also gives the new colleague an overview of their first week and month on the job. The HR team and/or a mentor will give the new colleague a tour of the new environment, building, and office and answer any questions the new employee may have at the end of the first day.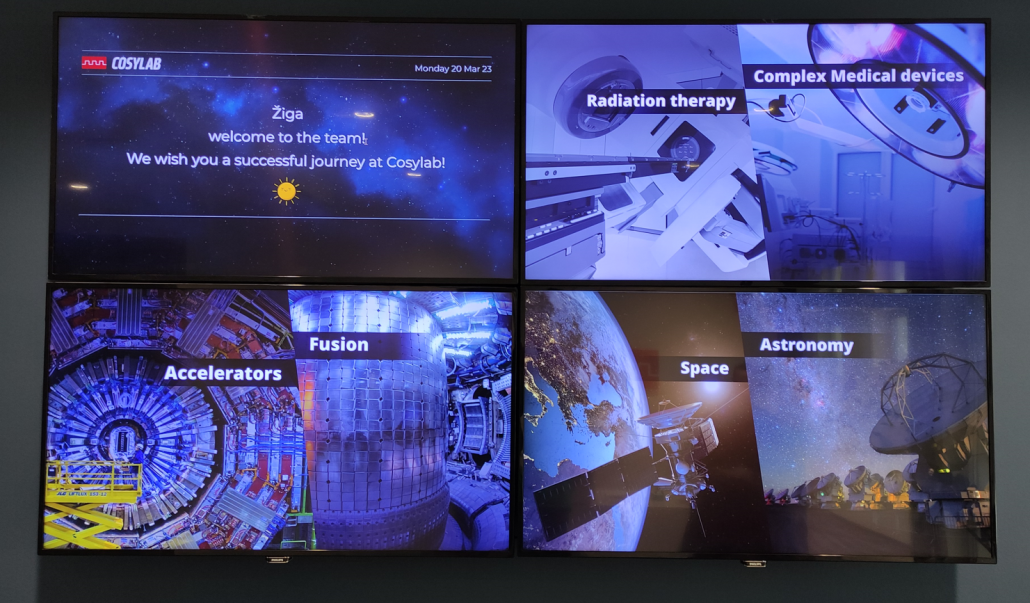 The first week: Building connections and laying the groundwork for success
During the first week of onboarding, we schedule a 1:1 meeting with the new employee and a member of the HR team that lasts 1.5 hours. During this meeting, we introduce the company's policies, tools and culture and discuss the new employee's personal motivators. We share the results with the team leader to ensure effective leadership and integration into the work process, leading to faster achievement of desired work results and job satisfaction.
The first month: Helping the employees to settle in
During the first month, we schedule a coffee or lunch meeting with the new employee to review their performance, provide feedback on their progress, and discuss areas where they may need additional support or training. We also discuss any goals for the next few months to ensure the new employee is set up for success.
Building lasting relationships: Cosylab's approach to ongoing onboarding
After five months of employment, we survey the new employee to assess their satisfaction, learn if their expectations were met regarding work-related tasks and company culture, discuss their progress and areas for improvement with their mentor, and support them in their professional development goals. During the first six months of employment, we also organize a workshop on communication in the work environment. This workshop is aimed at newcomers from all departments and serves to refresh and deepen our communication skills.
"As a newcomer to the company, I was fortunate to have the support of my HR colleagues, who provided me with a comprehensive guide as a handbook and 1:1 meeting that allowed me to become familiar with the company culture quickly. In addition, my team members provided exceptional support during my onboarding process, making me feel welcome and quickly forming friendships. Whenever I needed information or assistance, my colleagues were always available to provide quick and helpful answers. Overall, my experience as a new team member has been excellent, and I look forward to contributing to the success of the company together with my supportive colleagues."
Why we invest in the success of our new employees
In summary, at Cosylab, a successful onboarding process is critical to ensuring that our employees feel integrated into our company culture and values. With a comprehensive and personalized onboarding process, we provide our new employees with a solid foundation for their satisfaction, professional growth, and development. We are delighted that, in most cases, we continue this journey beyond the probationary period and look forward to welcoming our new team members with great enthusiasm.