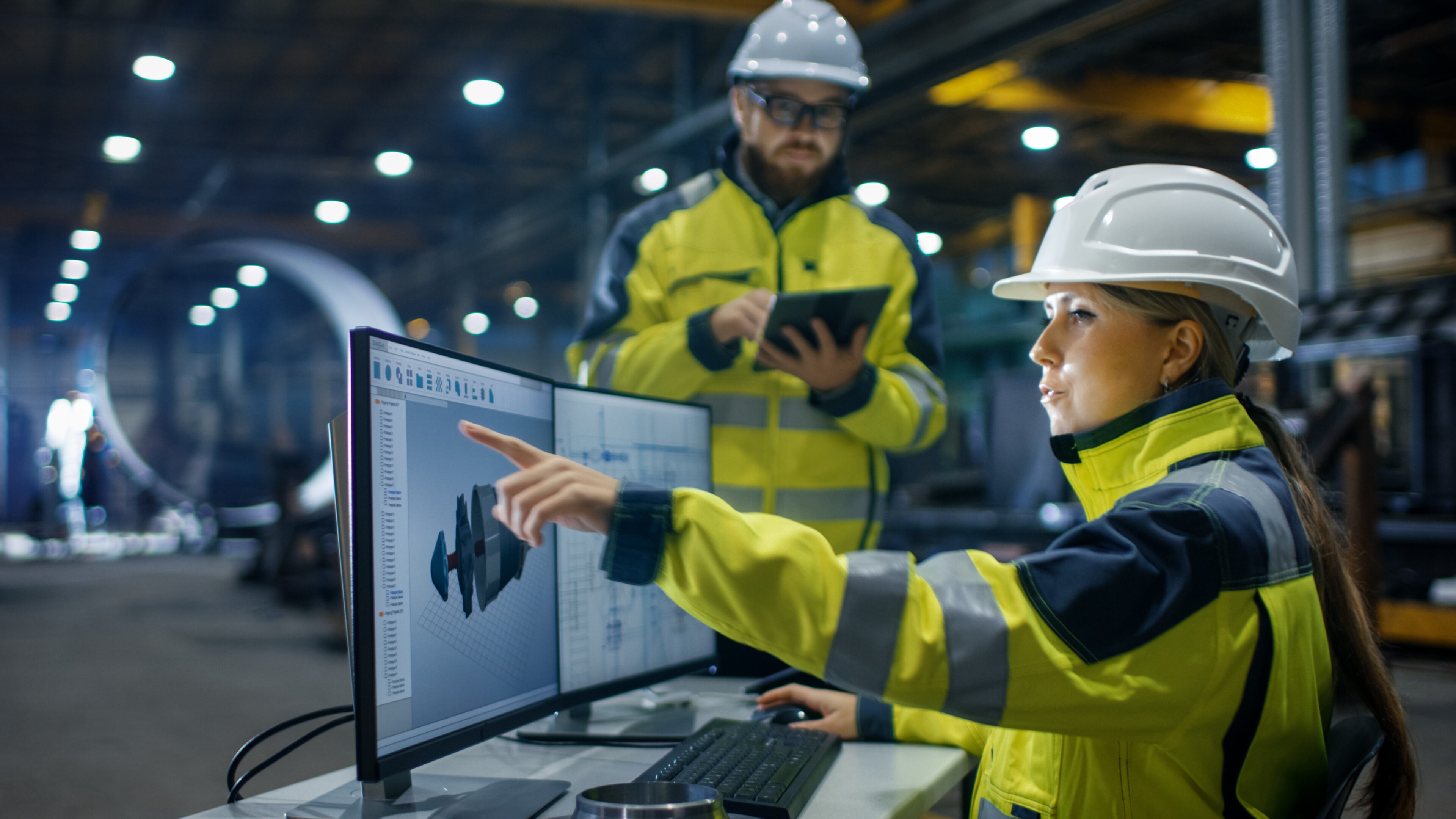 Slovenia's Female Engineer of the Year Works in Proton Therapy Development
Publish date:
11. March 2021
Jasna Hengovič studied Mathematics at the University of Ljubljana and now works at Cosylab as a software developer and project leader in Cosylab implementing proton therapy (PT) solutions. The latter is an irradiation treatment method for cancer that is less harmful than classical radiotherapy with X-rays.
Slovenia's Female Engineer of the Year Works in Proton Therapy Development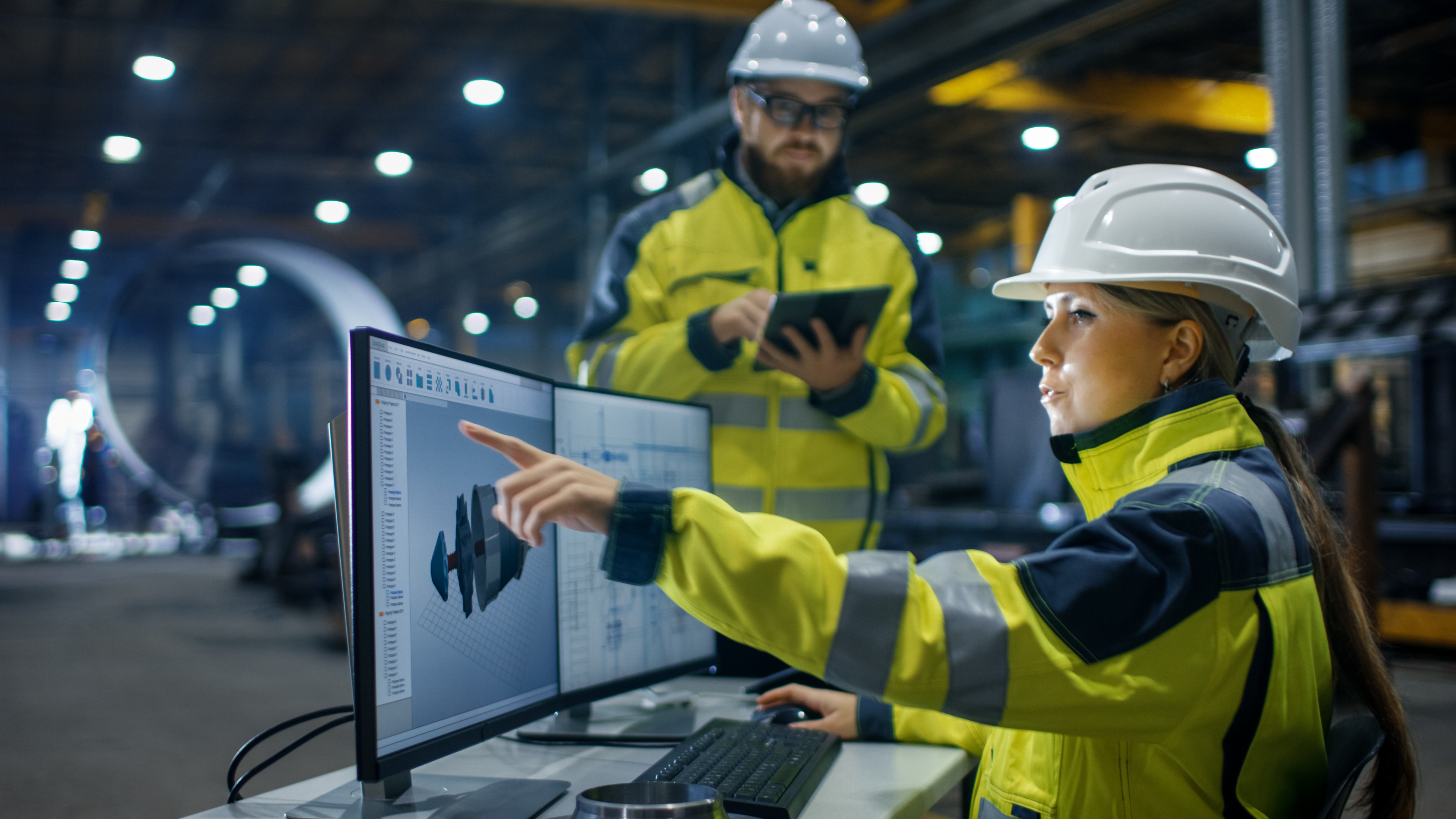 Jasna received Slovenia's "Female engineer of the year 2020" award in early January 2021, and went on to catch the public's imagination. In a series of interviews, she explained she believes girls and young women aspiring to be engineers need good role-models.
Jasna also described the many obstacles young women face on their way to an engineering career and how valuable inspiration can be for those that seek careers in STEM fields. It was only proper that we at Cosylab finally sat down with Jasna ourselves and had a "proper" talk under the spotlight — just before she left on maternity leave.
(Congratulations, Jasna!)
How do you feel about being receiving the Female engineer of the year award in Slovenia?
I still cannot believe it!
I am honoured that Cosylab saw me as an inspiration for the young STEM dreamers and proposed me as one of the ten candidates for the competition. For me, this was confirmation of the importance of my work at Cosylab. I feel proud I was then selected as one of the nominees among such an intense competition of very competent female colleagues from various STEM fields. I am also very happy to have had the pleasure to meet the other nine nominees; they are all exceptional women and engineers! All the girls nominated are awesome, so in the end, I believe there was a lot of luck that I was chosen as the Female engineer of the year.
I hope that I inspired some additional young women – and, hopefully, young men – to become an engineer.
What is your opinion about the stereotype that women are not suited to be engineers and software developers?
It is easier to speak about obvious stereotypes than provide a practical solution to women being under-represented in STEM job positions. We all know that education plays an important role in empowering women, and so does family support and the presence of role-models in society. Nevertheless, some cultural patterns are still deep-rooted. I believe that it is only in high school that some girls can start thinking independently, regardless of any support they may, or may not, be receiving.
It is also true that girls with top marks in physics and mathematics in high school are more numerous than boys in many countries. But something happens in young women's minds when the time comes to select the study programme at the university – or post an application to a well-known engineering company.
One of the latter's reasons is that, on average, women are less self-confident than their male counterparts concerning pursuing "traditionally male" education or employment. In the end, I believe the mentioned stereotypes are unfounded, and I am glad that I live in a place and time in which we can finally start to erode them.
What would you tell girls in primary school regarding their possible future in technological jobs with STEM education?
If you are interested in mathematics, chemistry, physics, or biology, and even thrive in them, please do not throw away your wonder of the natural world, technology and logic. There is a shortage of engineers in Slovenia, and worldwide, so you do not have to worry about getting a job if you have a STEM (Science, Technology, Engineering, Math) education. The diversity of fields you can work and positions you can take in the STEM fields is unlimited for a woman, even if you have been raised to think differently. In any of these fields, you will find women thriving professionally, often in leading positions!
What part do you believe education, family upbringing and cultural norms play in women's decision to pursue engineering careers?
I believe that societal viewpoints and cultural patterns have a decisive role in any young person's decisions, especially in primary school, possibly less in high school. But even more important is the family upbringing. If you have your family's support to pursue your dream, I don't think that social prejudices can move you from that path. And vice versa, if your family does not support your decisions, you are prone to bow to social viewpoints.
You work in Cosylab, a high-tech company that sells its services and products all around the world. How would you describe the company's focus?
Cosylab is one of the largest companies specialised in providing control-system integration solutions for global Big Science projects, including radio astronomy observatories, space programs, experimental fusion reactors and accelerators of all shapes and sizes.a
We are also a world-leading supplier of solutions for particle therapy systems. The company provides its products and services to many PT and RT vendors and research institutes. Cosylab also develops turnkey solutions and provides engineering and system integration services for other hi-technological fields, such as MedTech and Quantum Tech.
What is the impact of engineers in Cosylab?
They are the largest employee group! Cosylab employs more than 250 people globally, most of which are engineers with expertise in control systems, medical software and electronics development. We have more than 200 employees with a STEM degree. We are proud to have our headquarters in Slovenia with subsidiaries in the US, China, Switzerland, Sweden and Japan.
What is your job description in Cosylab, and for what technical market do you personally cover?
Until my maternity leave, I worked on multiple projects in Cosylab, all of them connected to cancer treatments. I was the project manager for both TreatOrAdapt and the integration of TreatmentOne at a particle therapy facility and a developer and technical consultant on a few other medical projects.
The TreatOrAdapt system is a futuristic project in the field of radiotherapy. Its main purpose is to help doctors decide whether the treatment plan for the next radiation session needs to be updated due to changes in the patient's body or not.
TreatmentOne is Cosylab's treatment control system (TCS). Namely, a critical part of every PT centre is its TCS, the software that synchronises all the devices' operation for particle therapies. Currently, PT centre equipment vendors develop their own custom TCS, which works only with their equipment, is of limited configurability, is difficult adjust, and relatively expensive.
We have developed our TCS (TreatmentOne) as an off-the-shelf product that is universal. Our solution is easily configurable and available without lead times. Overall, the TreatmentOne provides better cancer treatment efficacy, lower production and maintenance cost of the PT facility, and higher throughput of patients – resulting in more people being treated. With our integration of TreatmentOne into a specific machine setup at our client, we have also validated ease of configurability.
Can you tell us more about particle therapy and, specifically, the TreatOrAdapt system?
Besides chemotherapy and surgery, oncologists use radiotherapy with X-rays (photons) or particles (PT) to treat cancer. Radiotherapy (RT) machines irradiate tumours with photons or charged particles. Particle therapy (PT) is the type of irradiative treatment that is particularly useful in treating deep-seated tumours, for example, in the head or abdomen.
One of the advantages of PT over photon radiotherapy is that PT inflicts less collateral damage to the patient's tissue that surrounds the tumour. A dose delivery system plays an essential role in further optimising the therapy process's efficiency in a PT installation.
Patients who need radiation therapy don't just get one-time irradiation but are treated in many sessions, mainly for two reasons. One is to give the healthy tissue time to recover. The other reason is that cancerous cells are not always sensitive to radiation – they need to be in the division phase for the radiation to have the desired impact and destroy them. In between single sessions of radiation, many things can change in the patient's body – the patient can lose weight, the tumour (hopefully) shrinks, some vital organs can swell …
All these changes can cause the treatment plan from the previous sessions to become obsolete. As treatment planning is a complex and time-consuming task, doctors do not perform it for every session. Here is where TreatOrAdapt comes in. Its input is the plan from the previous session and the original and newest images. Utilising high-tech algorithms, TreatOrAdapt calculates whether a new treatment plan is required or not and informs the doctor about the results.
How would cancer patients and oncology in Slovenia benefit from having a domestic PT centre?
Firstly, all therapy and clinical work could be performed by oncologists integrally in Slovenia, without sending patients abroad, where their irradiation is performed out of the procedural-loop of domestic oncological supervision. There are also many psychological benefits for patients if they are treated locally. Feeling safe and comfortable is also quite important and contributes towards a successful treatment. There is also a quite complicated procedure if the oncologist wants to send a patient abroad for treatment, and many doctors do not decide to do it. The closest PT centres to Slovenia are in Italy and Austria, while there are no such centres south of Slovenia, from where patients also need to visit foreign centres.
Today, most patients who do get sent abroad for PT treatment are children, I believe – and the total number of patients is said to be rising. A national PT centre would certainly increase the number of patients that receive the most appropriate radiotherapy. The indicated potential suggested by the Oncology Institute of Ljubljana is around 500 oncology patients per year.
Another benefit of having a Slovenian Proton Centre (SPC) is that scientific research and development in oncology, medical physics and medical engineering could increase. The Oncology Institute of Ljubljana is one of the leading radiotherapy centres in the region, and a domestic Proton Centre would boost its capabilities significantly. The SPC would probably have a reverse brain-drain effect on young researchers and doctors. Currently, aspiring experts in radiotherapy are leaving Slovenia to work abroad where conditions are better. We would expect such a centre to also serve patients from neighbouring countries, particularly from the former Yugoslav republics.
What are the main obstacles standing in the way of SPC, and what role could Value-Based Healthcare play?
The introduction of proton therapy in Slovenia and the construction of a Slovenian Proton Centre is an exceptional financial, technological and managerial challenge for our country and the health care system.
Whether it is in the public interest to have local access to one of the most modern systems for curing cancer with the least damage to healthy tissue is not such a trivial question as it seems. A PT machine can be ten times more expensive than a top-range X-ray therapy device. On the other hand, a PT centre's life span can be three times longer than that of a conventional RT facility. And especially using modern approaches to evaluating the total and long-term cost of curing a disease, such as cancer, decision-makers can make better-informed conclusions.
It is up to the latter and stakeholders to decide when and how to fully support such a demanding centre's construction and deployment in Slovenia.
To determine which new sophisticated types of therapy make sense, healthcare systems in the developed world are more and more taking into account the connection between science, patient care, economics, public health and society as a whole. In the fight against disease, science plays a pivotal role.
An efficient way of advancing and optimising healthcare is to model it as a set of value-based activities. For the latter, health care providers are not primarily compensated for specific services they perform but rather for their patients' health and welfare. The premise for Value-Based Healthcare is that the providers have to be motivated to improve patients' health, not just to conduct services for them. The former increases the return on investment in making patients better in the long run and maximises benefits for society.
Disclaimer: TreatmentOne and TreatOrAdapt are subject to regulatory clearance in some markets.