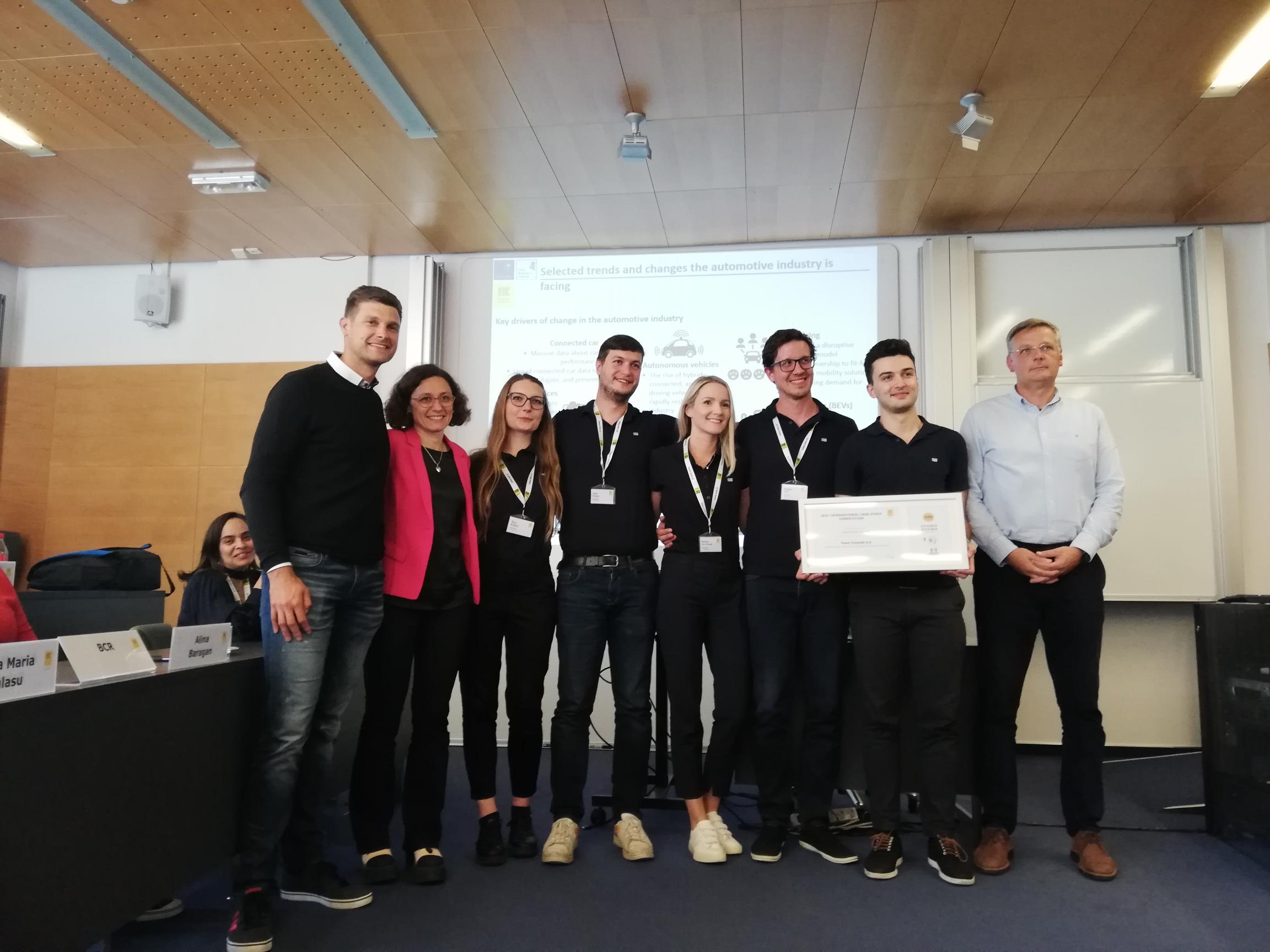 Cosylab team wins the International IEDC Case Study Competition
Publish date:
19. October 2022
Bled, Slovenia, October 19, 2022 – Cosylab's team is the grand winner of the IEDC-Bled School of Management's 2022 International Case Study Competition, the final round of the competition involving companies that won IEDC's national case study competitions in their respective countries earlier this year.
Cosylab team wins the International IEDC Case Study Competition
The IEDC Case Study Competition (CSC) is a highly interactive two-day competition organised by the IEDC Alumni Clubs in each country. During a limited time, cross-functional teams from different companies demonstrate their best talent, creativity, teamwork and perseverance while analysing and solving a real business case.
On June 16, the Cosylab team, consisting of Živa Brglez, Gašper Jarc, Andraž Košuta, Mateja Ule Kovač, Žiga Urh and Jože Zobec, won the national competition in Slovenia, which allowed them to participate in the international case study competition on October 19.
Today, the same multifunctional team of Cosylab experts measured their strength with other teams that had won national CSC competitions: BCR (Romania), Delhaize Serbia (Serbia) and Konzum (Croatia). The participating teams spent two intense days at the IEDC in Bled. On the first day, they were given 24 hours to come up with solutions to a complex business case – a proposal for the future business model of the company facing numerous changes in the market. On the second day, they presented their final solutions to a jury composed of IEDC alumni Dolores Kores and Matic Vogrič, chaired by Dr. Brane Kalpič, Professor at Saïd Business School, University of Oxford, and at IEDC.
Congratulations to all the participating teams, especially the winning team from Cosylab, who demonstrated superb case research, a holistic and consistent solution, and a convincing presentation in a refreshing, stimulating, and dynamic competition that challenged the participants' minds.