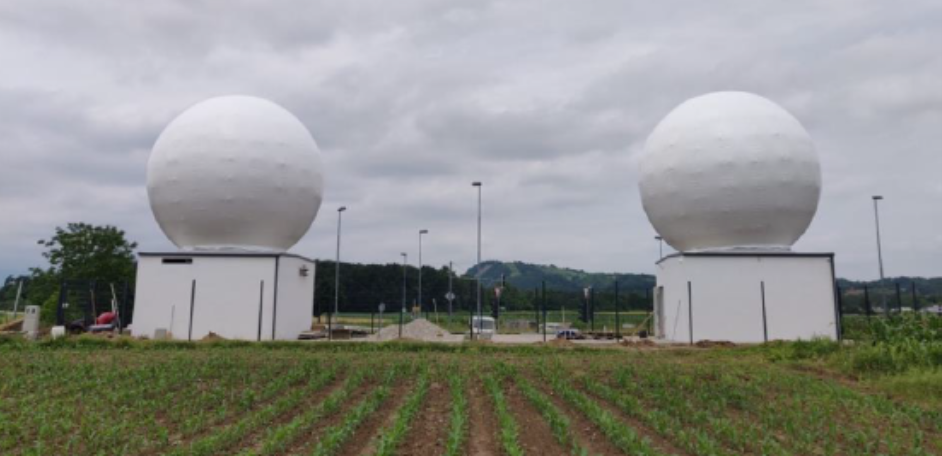 Cosylab to participate in developing NIZIS, an intelligent ground information system for space
Publish date:
9. June 2023
Ljubljana, Slovenia, June 8, 2023 – Cosylab has secured a national co-funding to start working on the NIZIS pilot demonstration project, an advanced intelligent ground information system. In collaboration with three Slovenian companies, Skylabs, Duol Inženiring, and GeoCodis, Cosylab will embark on a three-year research and innovation journey. NIZIS (the Advanced Intelligent Ground Information System), selected from 60 project applications, will revolutionise the space industry by enabling direct communication with satellite platforms and their control.
Cosylab to participate in developing NIZIS, an intelligent ground information system for space
The decision of SPIRIT (Slovenia Business Development Agency), the funder of NIZS, not only confirms Cosylab's position as a renowned development and innovation company but also consolidates our reputation in the Slovenian high-tech and space industry as a significant player.
"The pilot demonstration project will showcase the operation of an energy-efficient and intelligent ground information system. It will address the future needs of the space industry for an infrastructural solution that will not only establish a satellite connection and stream raw data but would also process the content and enable direct communication and control with satellite platforms," underlines Joze Zobec, who will oversee the NIZIS project.
NIZS will be a unique and autonomous system that will radically change the concept of using satellite technologies for end users. These will perceive the satellite platform only as an accumulation of digital endpoints with which they will transmit and receive the desired data. Cosylab will develop both the control and communication software for the ground stations and thoroughly test them in both simulated and operational environments, and qualify the system through demonstration.
NIZIS is the answer and solution to the future needs of the space industry, one of the few economic sectors that have achieved constant annual economic growth over the last half a century. Space is also one of the crucial sectors for improving global living standards and mitigating climate change on Earth.
For further information please contact: project.office@cosylab.com

Funded by the European Union – NextGenerationEU. The views and opinions of the authors are their own and do not necessarily reflect the views of the European Union or the European Commission. Neither the European Union nor the European Commission can be held responsible for them.