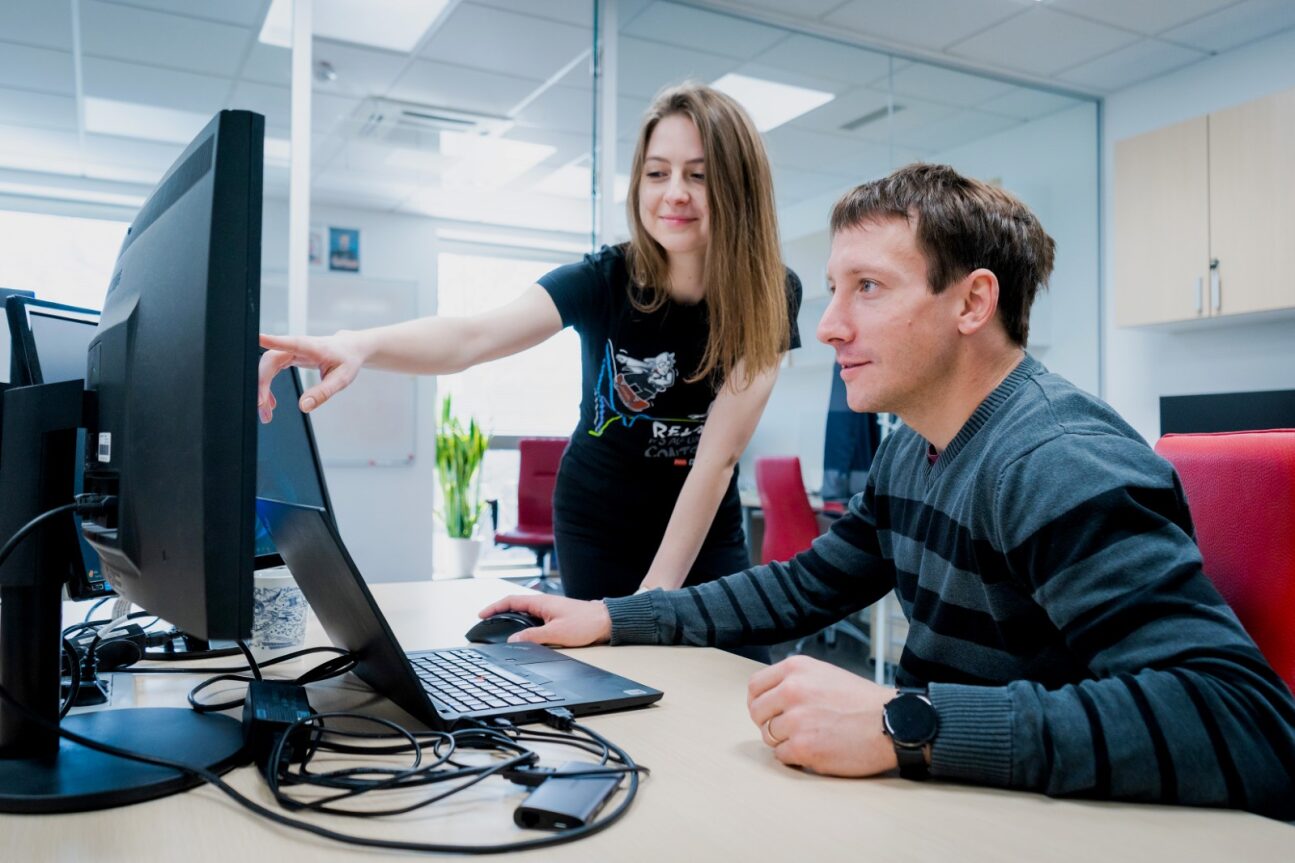 Cosylab's company values seen through the lens of our team members
Publish date:
3. October 2023
Values are the guiding principles that shape our actions, decisions and interactions in our personal lives and within the organisations to which we belong. They serve as a compass that keeps us on course and helps us navigate the complexities of our world with clarity and purpose. In the context of Cosylab as an organisation, values aren't just words on a page but the pillars upon which our culture and success are built.
Cosylab's company values seen through the lens of our team members
When we renewed our brand identity, we asked Cosylab employees about our company values and our guiding principles, which can be summarised in five short sentences:
Think bold: We deliver exceptional solutions through courageous thinking, open communication and the drive to continuously improve.
Be modest: We set our egos aside in actively listening, respecting one another, and embracing the diversity of experience and perspective across the company.
Work smart: We know we get more accomplished by working together, being accountable, focusing our efforts and going the extra mile.
Enjoy life: We prioritize balance and positivity, nurturing personal wellness and celebrating successes.
Do good: We support one another and are passionate about solving the difficult problems that ultimately help make the world a better place.
We reached out to five of our colleagues to understand how we live our company values, how we perceive our company culture, and how our employees' diverse educational backgrounds impact their roles. Their insights provide a vivid picture of life at Cosylab.
Exploring horizons at Cosylab: A software developer's journey into the world of science and space
"My time at Cosylab is constantly interesting and challenging," says Miha Vitorovič, Software Developer and Team Leader in Scientific Services. Miha, who graduated from the University of Ljubljana with a degree in computer science, has been with Cosylab for thirteen years and now heads the Space division. "At Cosylab, we have expanded over the past five years from particle accelerators to astronomy, fusion, proton therapy, quantum microscopy and space. Each field not only leverages computer science but broadens our horizons, making my journey at Cosylab truly fulfilling. Among our colleagues are musicians, artists, actors, LEGO enthusiasts, and many more. We find the time to share different experiences. I truly believe that Cosylab embodies the 'work hard – play hard' ethos."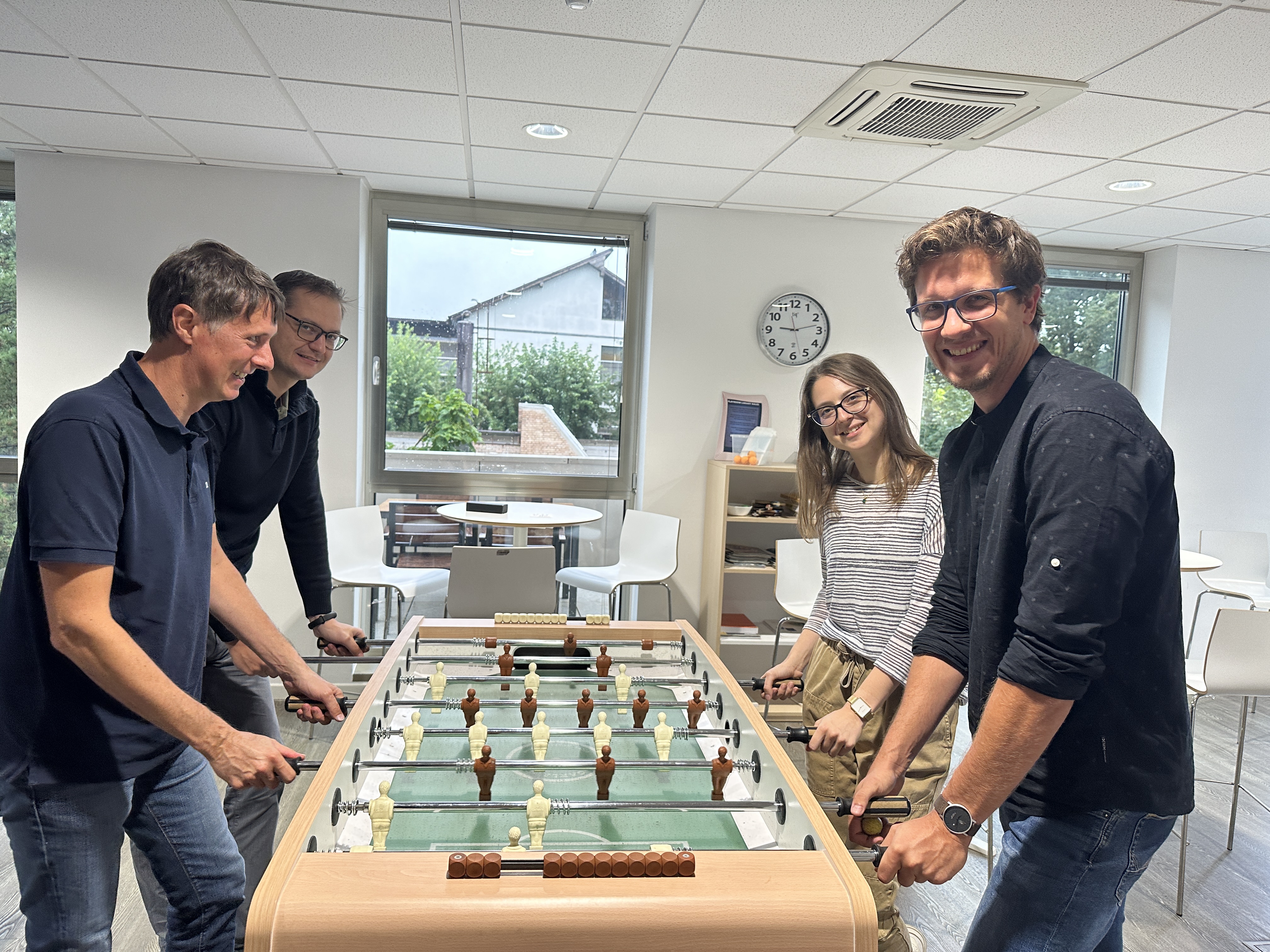 Fostering careers and collaboration: Insights from a software engineer at Cosylab's Chinese subsidiary
Han Gao, Lotus, software engineer at the Chinese subsidiary, has worked at Cosylab for six years and contributed to projects paving the way for state-of-the-art cancer treatments and innovative healthcare. She especially appreciates the clear career path at Cosylab, which allows employees to understand and actively pursue skill requirements. Lotus emphasises that flexible work schedules balance professional growth with personal relaxation. Above all, Lotus appreciates the company's openness: "Cosylab promotes a transparent approach, not only sharing the company's point of view but also encouraging free dialogue." At the company's Chinese office, she is satisfied with her work, the friendly working environment, and the close ties with her colleagues.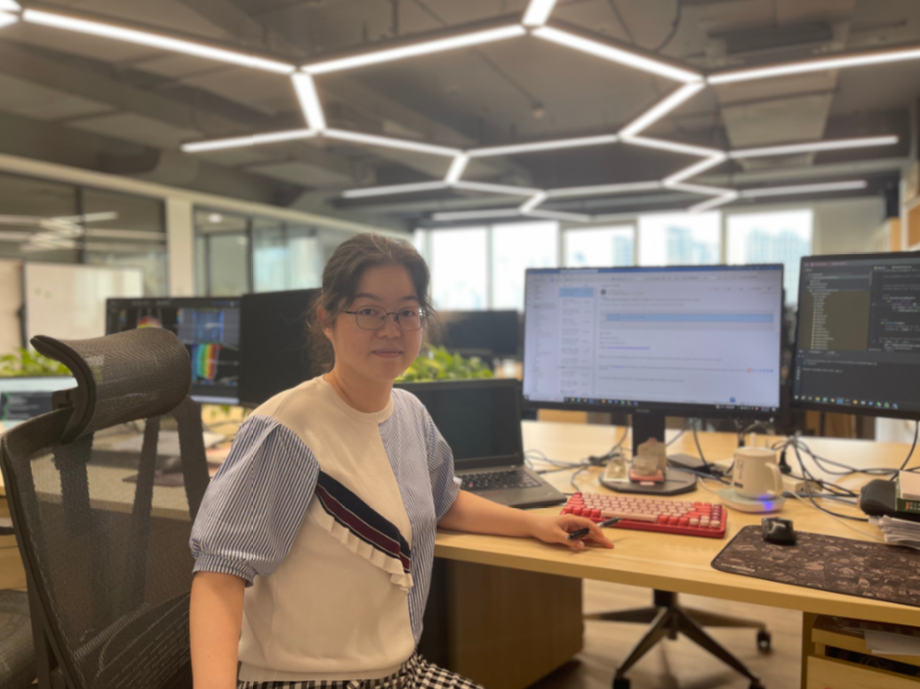 Fostering innovation and community: A mechanical engineer's path to Medical Services
The career path of Gašper Jarc, a systems engineer and project manager in Medical Services who switched from mechanical engineering to software development, embodies the company's ethos of innovation and collaboration. His solid technical foundation and sharp analytical skills enable him to tackle challenges that transcend traditional boundaries. "At Cosylab, synthesis of backgrounds isn't only encouraged but celebrated for the new perspectives it brings. This is where I discovered my passion for the work," he says.
Gašper conveys that Cosylab isn't just a place to work but a community dedicated to growing together. "Whether you're a seasoned professional or just starting, you'll find a network of colleagues who are genuinely interested in your path. Questions are answered, knowledge is shared, and challenges are tackled collectively. It's a community that believes in uplifting each other. This community spirit, combined with lighthearted moments such as barbecues, enriches everyday working life," he concludes.
A balance between numbers and inspiration: The path of a financial expert at Cosylab
»Part of my job in financial management is to communicate with my colleagues and help them navigate complex financial issues," says Iva Bionda, a finance expert. "The best feeling is when everything – from financial strategy to team collaboration – comes together and works according to expectations."
At Cosylab, Iva doesn't just enjoy numbers, invoices, and transactions; she also says, "Every day when I get up, I'm thankful because I go to work and I'm with people who inspire me, who are smart, kind, and down-to-earth, and who make my day beautiful."
From theoretical physics to real-world impact: A scientist's perspective at Cosylab
"As a theoretical physicist, I have experience with seemingly preternatural problems," points out Jože Zobec, a developer and technical architect in Scientific Services. "I am currently working on six projects, including nuclear fusion, satellite communication, and experimental medical accelerators." Reflecting on his career to date, Jože notes, "I would publish a paper in a prestigious scientific journal and yet feel empty. My father, a carpenter, finds satisfaction in creating a tangible table. Here at Cosylab, I experience a similar joy, albeit not in building tables, but in machines and the tools to operate them." He explains this gives him a deep sense of fulfillment and responsibility. He summarises, "Cosylab pays me to work on what I consider critical for this age. It's a harmonious match between my personal and Cosylab's goals."
"I love working at Cosylab for several reasons: it is a place to belong, a place to learn, a place to work, a place to relax, and a place to be inspired. In terms of belonging, we're a diverse team, but everyone brings something unique to the table and fits together like a puzzle. Everyone is respected, but anyone's opinion may be challenged. Furthermore, it's a place where you can learn academically. It is also a place where you can work without being a workaholic – both working and relaxing are acceptable – all activities must be balanced reasonably. As part of our mission, we address the most difficult problems in science, industry, and society. It's a place where you can only be in awe of our projects and colleagues."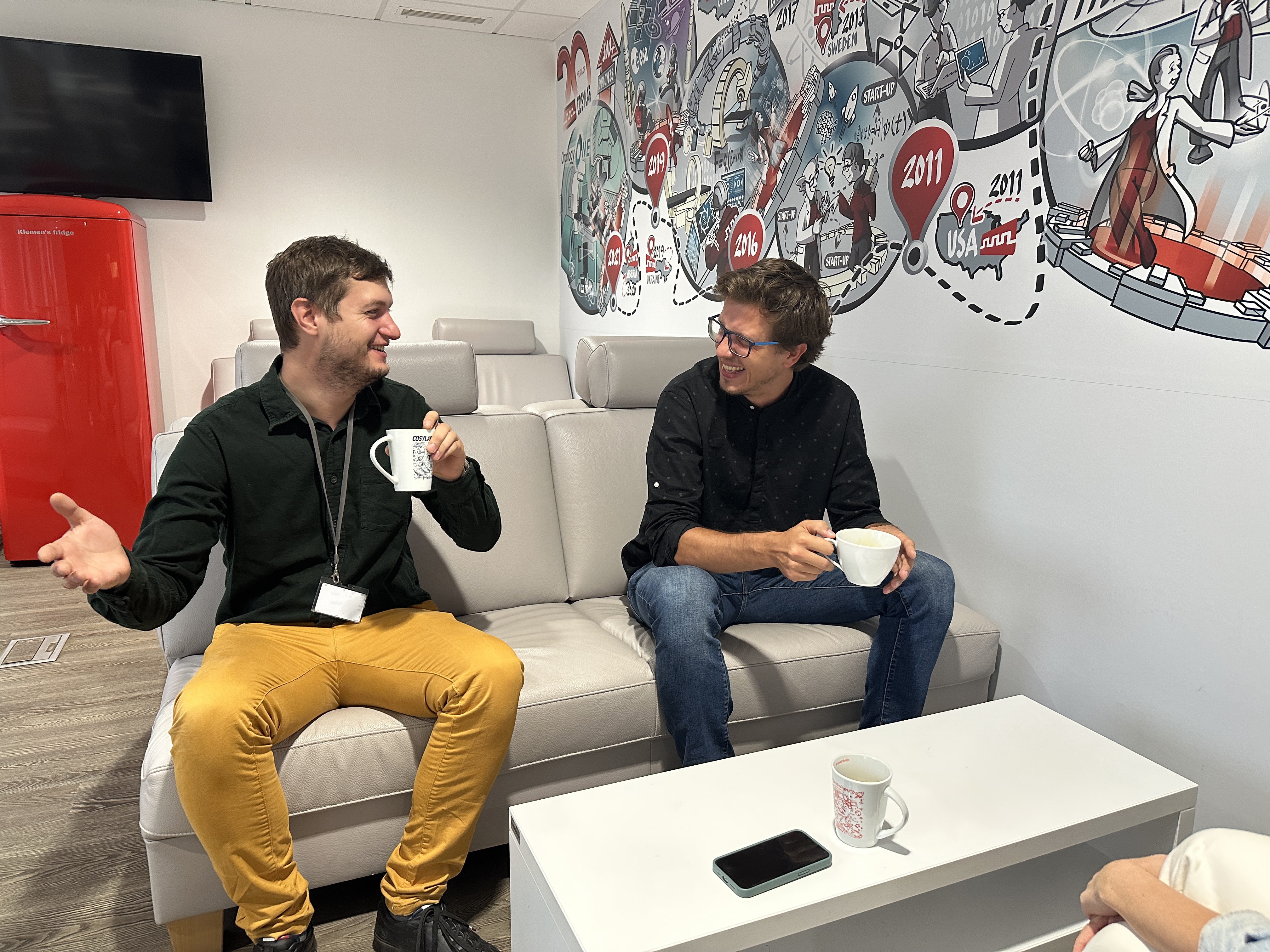 We believe the comment about "belonging" resonates with all members of the Cosylab team. We agree that our diverse team thrives on collaboration, where each individual's unique contribution is valued and celebrated, fostering a sense of unity and belonging within the Cosylab community.
Last but not least, our values and sentiments aren't mere words but a commitment to how we work, collaborate, and contribute to our community and the world. They shape our culture, define our identity, and lead us to a better future.