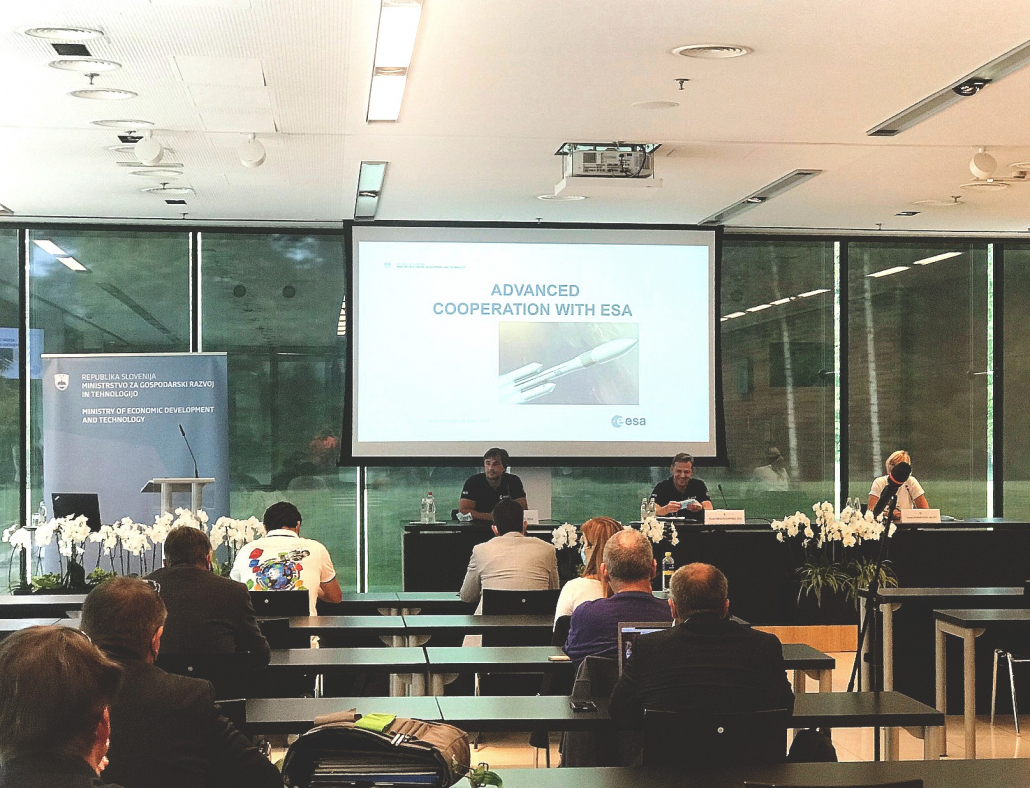 ESA in Slovenia
Publish date:
25. September 2020
On Wednesday, September 22, the Ministry of Economic Development and Technology hosted ESA, The European Space Agency.

In light of the renewal of the bilateral agreement between the Agency and Slovenia, the event brought together the ESA representatives, the government officials, and companies that operate in the space industry.
Cosylab also participated in the event, of which Andreja Smole commented: "To Cosylab, the agreement means new opportunities for collaborating with ESA. We're looking forward to new challenges in offering new solutions and products for the space industry. The insightful presentations and the bilateral meeting with the ESA representatives gave us new ideas and motivation for the work in the future. We were incredibly excited to meet face-to-face after a very long time with the Slovenian ESA delegates, ESA representatives and all the Slovenian stakeholders in the space industry. Many thanks to the organizers who were able to bring the ESA delegates to Slovenia in these unusual times."
The ESA representatives showcased the opportunities that the agreement offers to Slovenian companies, as well as practical information about cooperating with ESA and all the relevant processes.
"The space sector is becoming increasingly important, mostly due to its importance for the development of new technologies and its usage in different economic sectors and everyday life. These kind of events are essential for Slovenian stakeholders because they offer the networking opportunity in the fast-growing space sector," commented Ms Ajda Cuderman, the State Secretary at the Ministry of Economic Development and Technology.