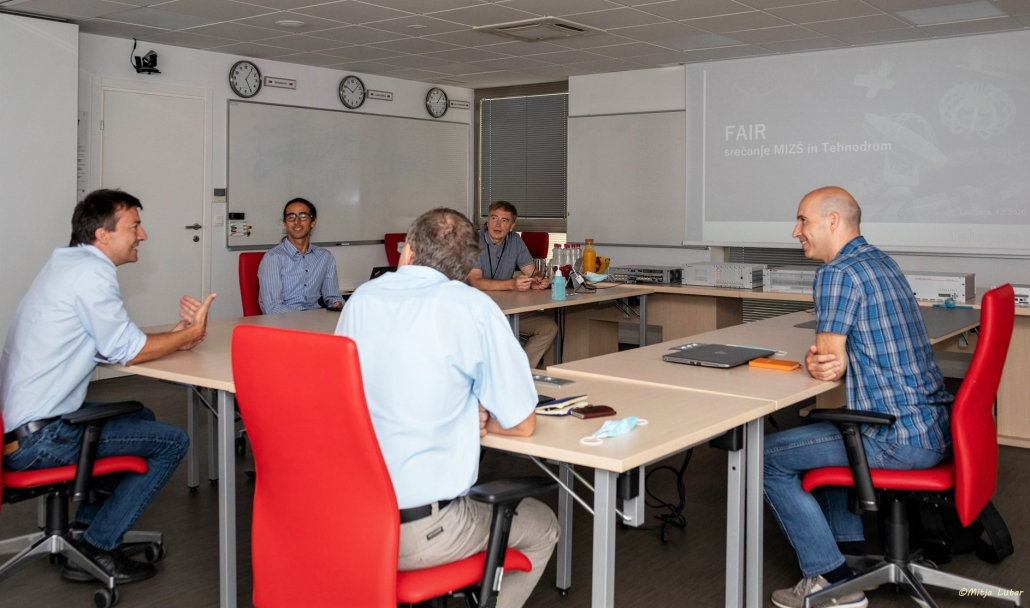 FAIR, Secretary & Tehnodrom
Publish date:
12. August 2020
We asked Mr. Nico Van Tichelen, CEO at VIPUN Medical to describe the company's mission, to talk about the benefits the VIPUN Gastric Monitoring System brings to doctors and patients, and how he sees the development of the medical device industry as a whole.
FAIR, Secretary & Tehnodrom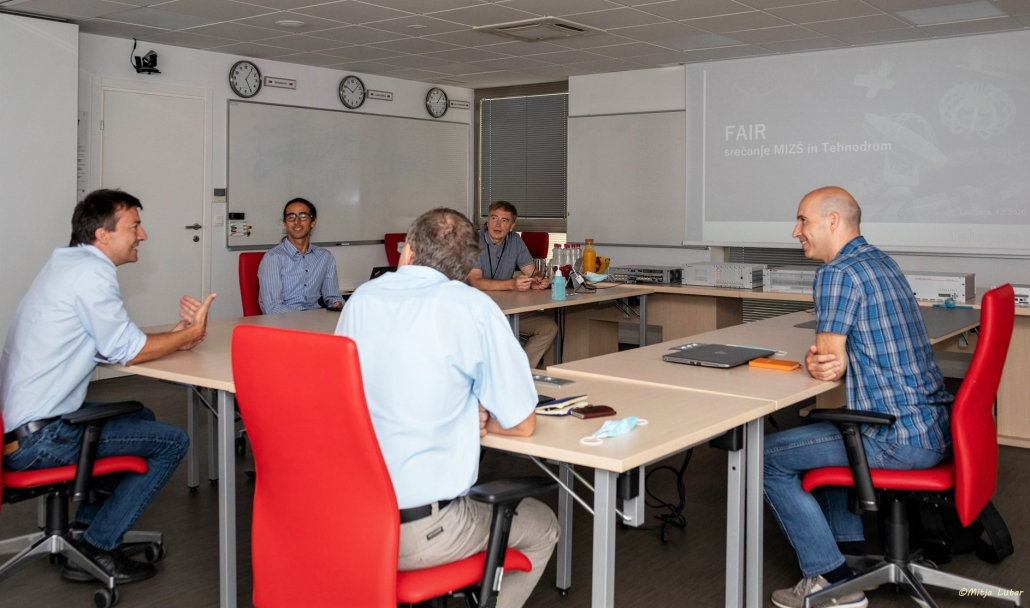 Dr Jure Gašparič discusses FAIR and Tehnodrom's achievements with its representatives
Slovenia is one of the nations contributing to the international FAIR project which will create "the Universe in the Lab".
The Tehnodrom d.o.o. company is the consortium of Slovenian high-tech companies that are supplying in-kind products and services for the building of the Facility for Antiproton and Ion Research in Europe (FAIR).
Dr. Jure Gašparič, the State Secretary from the Slovenia Ministry of Education, Science and Sport met with the directors of Tehnodrom on August 4th 2020 to discuss the consortium's achievements so far in the FAIR project, as well as its current status.
Tehnodrom reported on the matters and also additional items for Slovenia's in-kind investment in FAIR.
Dr. Gašparič confirmed that for Slovenia, the in-kind investment is the most sensible way to continue the project. He underlined that cooperation in projects of this kind has many positive effects for the Slovenian economy, including creating valuable high-tech jobs and diminishing the country's brain-drain.
Dr. Gašparič concluded that he expects the same from further cooperation within FAIR.