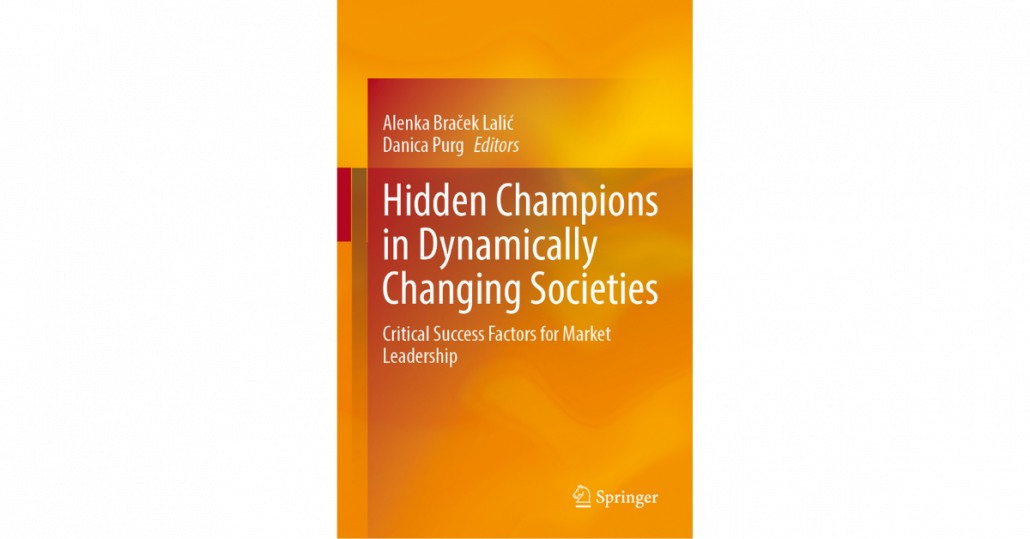 Cosylab is one of the Hidden Champions!
Publish date:
23. August 2021
We are proud to announce Cosylab has been chosen as one of the »Hidden Champions« in research carried out by IEDC and CEEMAN. The study has been conducted among 304 companies from 22 countries by 66 academic researchers over the years 2018 and 2019.
Cosylab is one of the Hidden Champions!
Hidden Champions is a term coined by a German author, prof. Dr Hermann Simon, meaning highly innovative and specialized small and medium-sized companies, who have quietly, under the radar, become world market leaders in their respective industries. They are usually led by a person who is himself an expert in the respective field and creates an atmosphere in the workplace that highly motivates people to passionately contribute to its success. Companies that deserve the title of hidden champions are often unknown to the public, as they usually operate in B2B. They work internationally and are interested in the wider environment, not just their organization and profit. They employ top international experts and are serial innovators.
In 2011, the survey prepared by IEDC and CEEMAN found that Slovenia had the highest number of Hidden Champions per million inhabitants. The same was shown in the continuation of the research in 2018 and 2019.
As a result of this research, an in-depth case study of Cosylab is featured in the book "Hidden Champions in Dynamically Changing Societies: Critical Success Factors for Market Leadership", edited by prof. Dr Danica Purg in dr. Alenka Braček Lalić. The book has been inspired by prof. Dr Hermann Simon's book "Hidden Champions of the 21. Century".
The new book presents 105 selected in-depth case studies of highly successful companies from 22 countries and many different industries, from food to the IT industry. It offers an essential insight into the critical factors of success, market leadership, competitive advantage and business prosperity. The book also addresses developmental needs in governance, funding and the regulatory environment, which can be used to make recommendations to various stakeholders (i.e. governments, financial institutions) to support Hidden Champions in their further growth and business success.