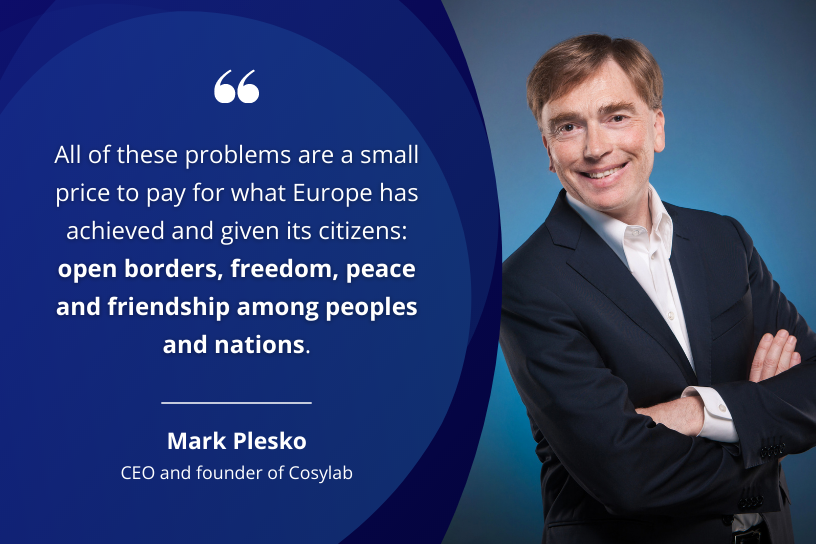 Mark Plesko talks at the Conference on the Future of Europe
Publish date:
7. July 2021
On Saturday the 19th of June 2021, the EU held in Strasbourg the inaugural Plenary meeting of the Conference on the Future of Europe.
Mark Plesko talks at the Conference on the Future of Europe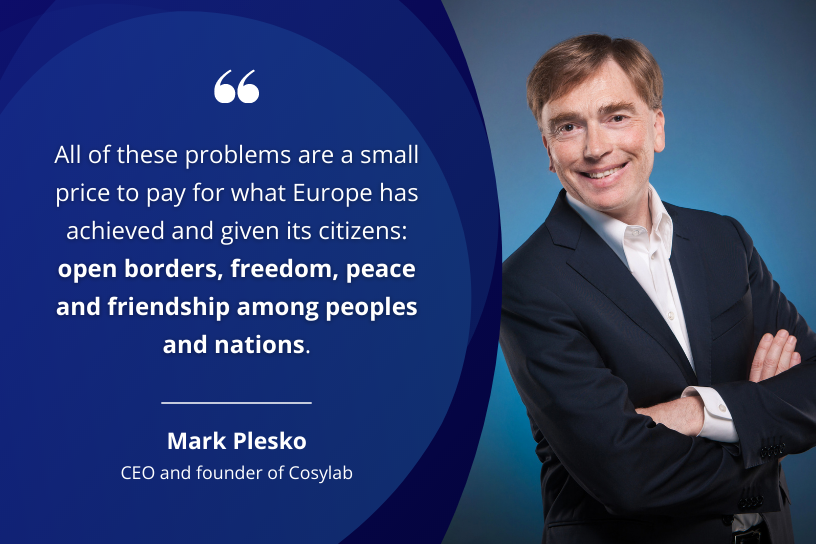 The Plenary was a significant moment in the Conference's life as it proved to be an open and inclusive exercise in European democracy.
Co-Chairs of the Executive Board and representatives from all EU countries gave their views on the expectations of the Conference. Among them were European citizens, and one of them was Cosylab's CEO, Mark Plesko, who lives on the Karst near Slovenia's border with Italy.
Mark lives in a small village in Slovenia, just a stone's throw away from Trieste in Italy. A little more than a hundred years ago, deadly battles were fought in trenches of World War One, just 10 kilometres from where he lives. In the Second World War, houses in his and neighbouring villages were burned, and children were shot. After that war, a border was erected just two kilometres from his house, a barrier that Churchill called the Iron Curtain.
Mark underlines that, as the European Union, we have overcome all of this. Europeans should now make Europe even better. Many on the continent still complain about all the problems in the EU, and rightly so! Nevertheless, as Mark says, all of these problems are a small price to pay for what Europe has achieved and given its citizens: open borders, freedom, peace and friendship among peoples and nations.
Let's cherish that as long as we can, and may it give us the strength to persevere.