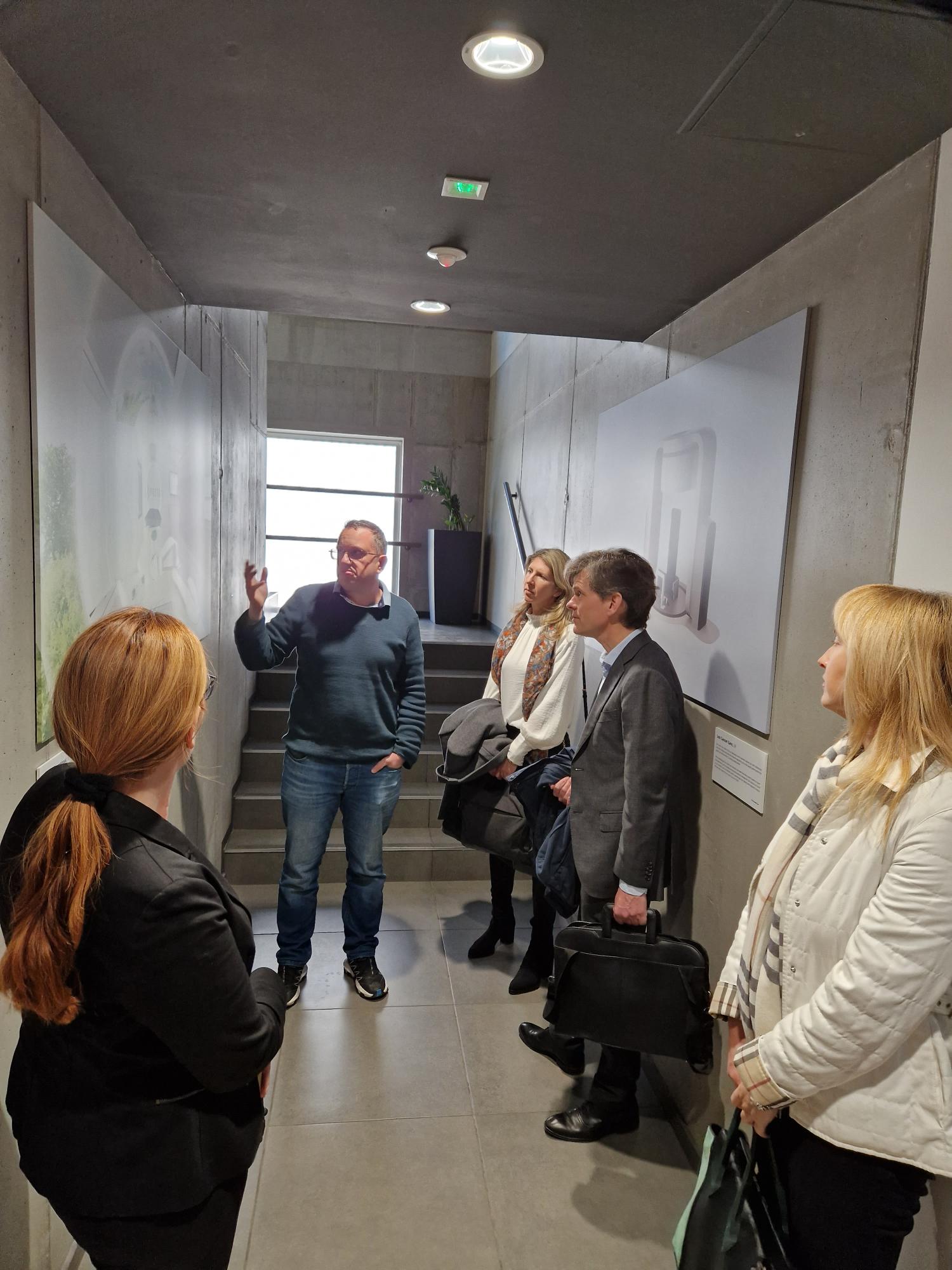 Cosylab is an active partner in Slovenia's Space Strategy presented to ESA
Publish date:
13. April 2023
Ljubljana, Slovenia, April 13, 2023 – The Slovenian Ministry of the Economy, Tourism and Sport organised a public presentation of the draft Slovenian Space Strategy 2030. The event was attended by more than 50 representatives from industry, research, governmental institutions and the European Space Agency (ESA), including Miha Vitorovic, Head of Space Solutions at Cosylab, one of the key players in the Slovenian space industry.
Cosylab is an active partner in Slovenia's Space Strategy presented to ESA
Cosylab has a well-established partnership with ESA, running under the General Support Technology Programme (GSTP), and is already active in two of the three key priority development areas of the Space Strategy.
The first area is promoting and developing space technologies and research, leading to commercially successful products suitable for space that can be utilised in technologies on Earth, with knowledge transfer to non-space related sectors.
The second priority area is cooperation in international space exploration, including the accumulation of knowledge and technology to carry out human and robotic research missions in which Slovenian organisations work closely with foreign partners.

"Cooperation with ESA is key to the further growth of the Slovenian space sector, which will contribute significantly to the added value creation in Cosylab and the entire Slovenian high-tech industry," underlines Cosylab's Miha Vitorovic.