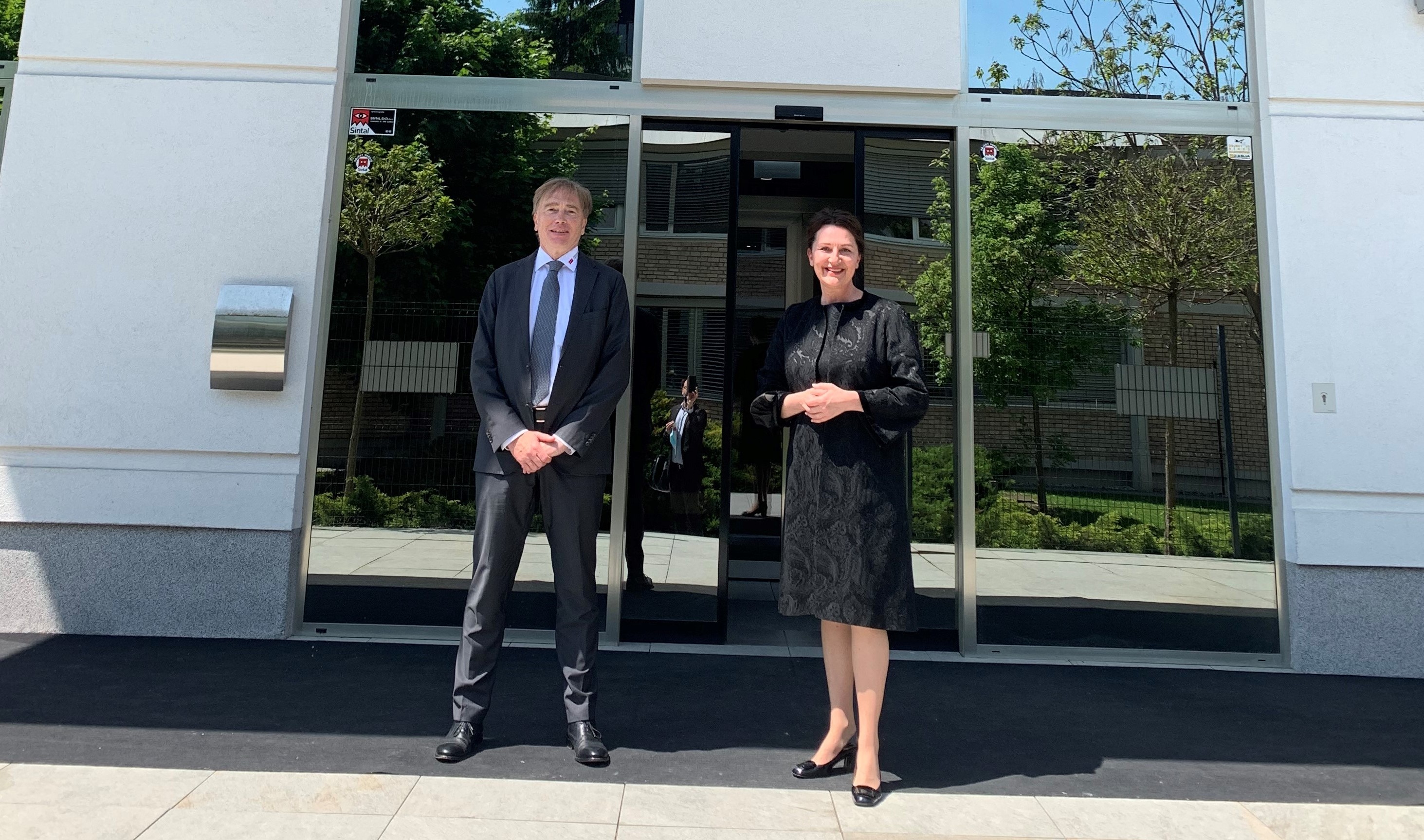 Slovenian Ambassador in China visits Cosylab
Publish date:
29. May 2021
On Thursday, 27th of May 2021, the Slovenian Ambassador in China, Alenka Suhadolnik, visited our Headquarters in Ljubljana and met with our CEO Mark Pleško and his senior advisor Janko Burgar.
Slovenian Ambassador in China visits Cosylab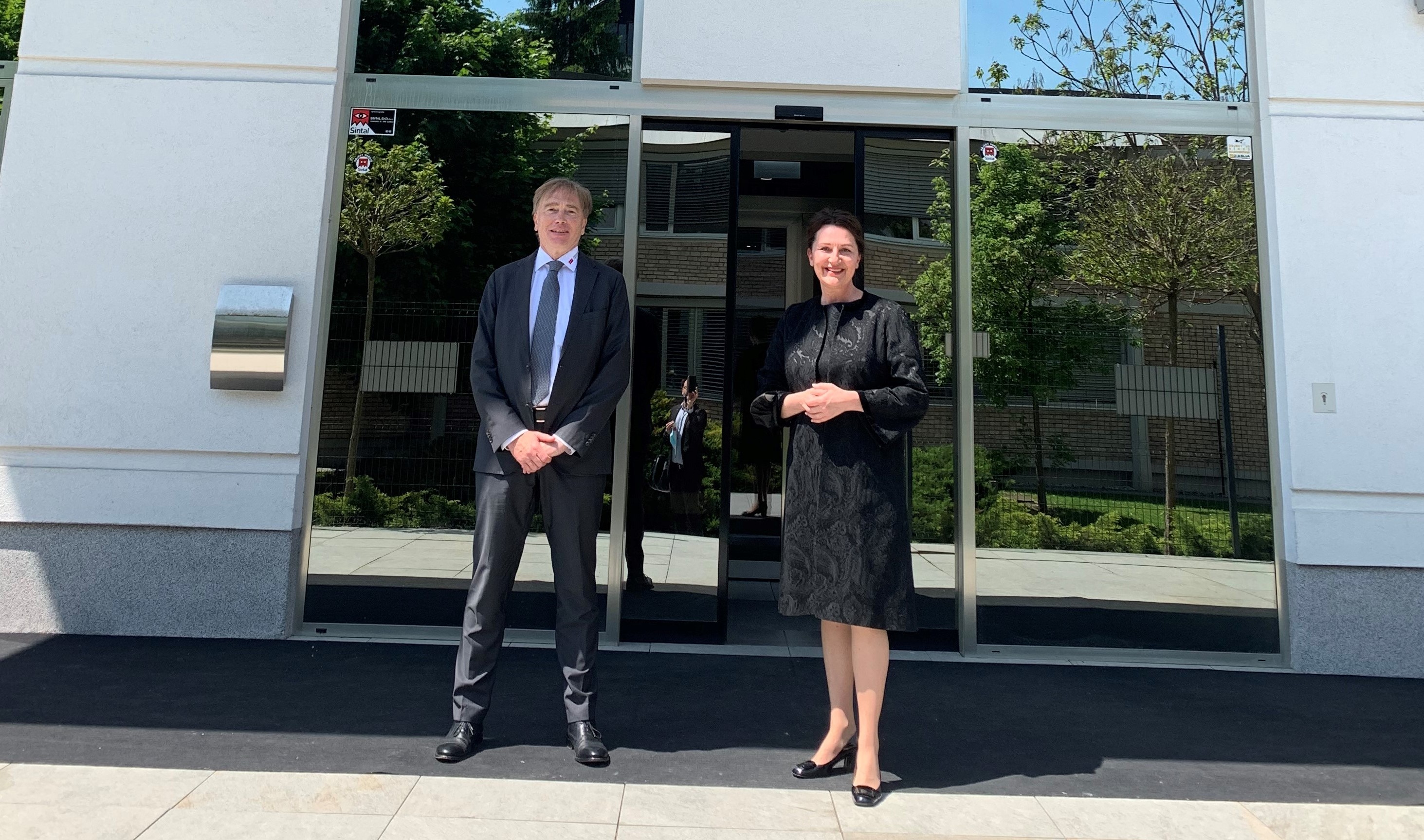 It was a very constructive meeting where they discussed Cosylab's and our Chinese partners' ambitions and talked about how Cosylab contributes and will continue to contribute to China's development. Mr Pleško and Mr Burger presented the progress and the bottlenecks of Cosylab projects in China. The ambassador explained how the Embassy might assist us in cooperation with Chinese companies, relevant policies, and overcoming some of the challenges. She has agreed to some activities with which the Slovenian Embassy in Peking will contribute to communication with our Chinese partners.
China is a significant market for Cosylab. We are a founding member of the Slovenian-Chinese Business Council, and our CEO is a member of its executive board. Our Chinese subsidiary is working closely with our Chinese partners. It continues to build new partnerships in Chinese science and hi-tech healthcare, emphasising battling cancer with proton therapy.
In March this year, Mr Pleško and Mr Burger already visited the Chinese Embassy in Ljubljana. They met with the People's Republic of China's Ambassador to Slovenia, His Excellency Wang Shunqing and his embassy colleagues to discuss similar topics. Most and foremost, they talked about the ambitions of Cosylab and its Chinese partners and the progress and bottlenecks of Cosylab projects in China. Both were also interested to hear His Excellency's views on Slovenian high-tech companies' cooperation with their Chinese counterparts and research organisations and the relevant policies regarding this domain.