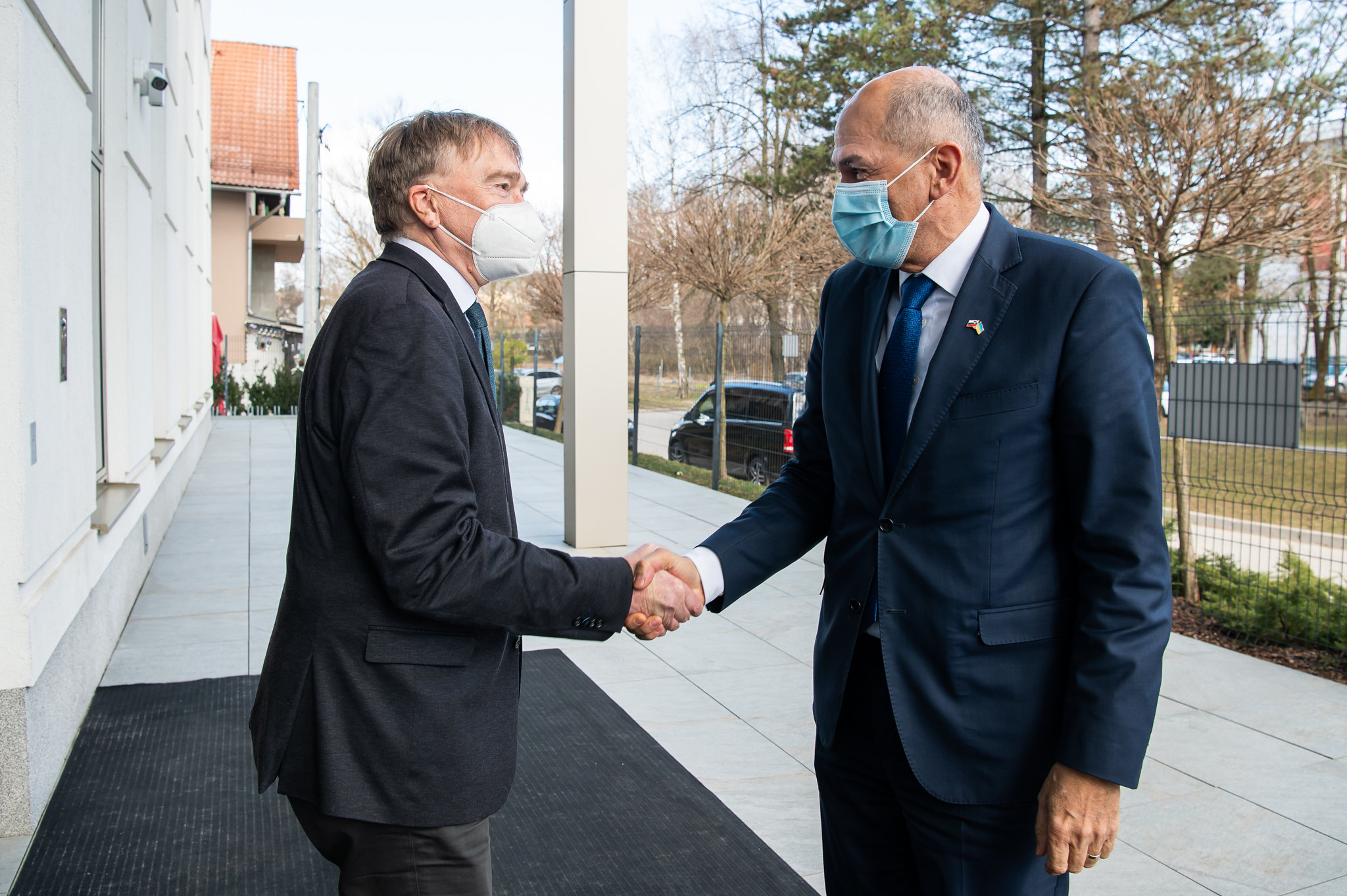 The Government of the Republic of Slovenia visits Cosylab
Publish date:
8. March 2022
Cosylab was honored to host the Government of the Republic of Slovenia's delegation during their working visit to the Central Slovenia region. The delegation comprising the Prime Minister of the Republic of Slovenia, Mr. Janez Janša, the State Secretary at the Government Office for Digital Transformation, Peter Geršak, and several staff members visited Cosylab as an example of a high-tech company and one of the largest employers of engineers and software solution developers in Slovenia. 
The Government of the Republic of Slovenia visits Cosylab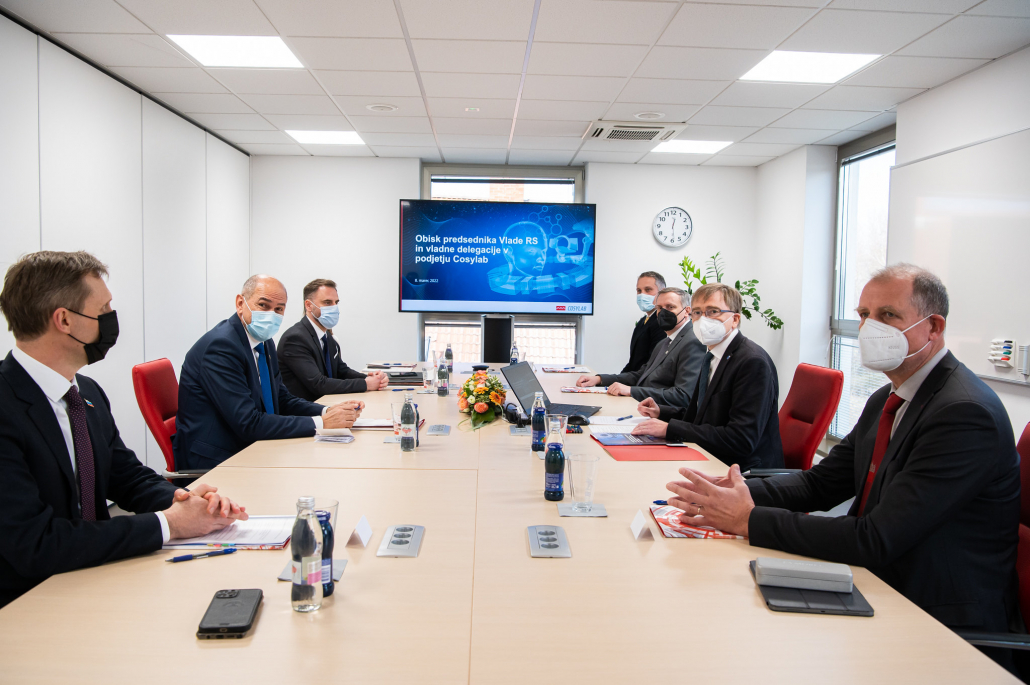 The Prime Minister and the State Secretary met Dr. Mark Pleško, Co-founder and CEO of Cosylab, who presented Cosylab's global activities and the success of Slovenia's participation in the extensive international research infrastructure project FAIR in Darmstadt, where economic diplomacy played an important role.  
In the continuation of the meeting, Dr. Pleško, in the presence of guests, Prof. Dr. Gregor Majdič, Rector of the University of Ljubljana, Prof. Dr. Boštjan Zalar, Director of the Jožef Stefan Institute, and Igor Zorko, Vice-President of the Chamber of Commerce and Industry, presented future joint plans for a breakthrough project in the field of cancer therapy with radiotherapy. "Using a range of state-of-the-art technologies, our breakthrough software solution will make radiotherapy accessible to a much wider range of patients around the world. The first phase of development has already been supported by a leading international clinic; in partnership with entities from Slovenian economy, health, research and education, along with state support, the project has the potential to become a Slovenian unicorn," said Dr. Pleško.