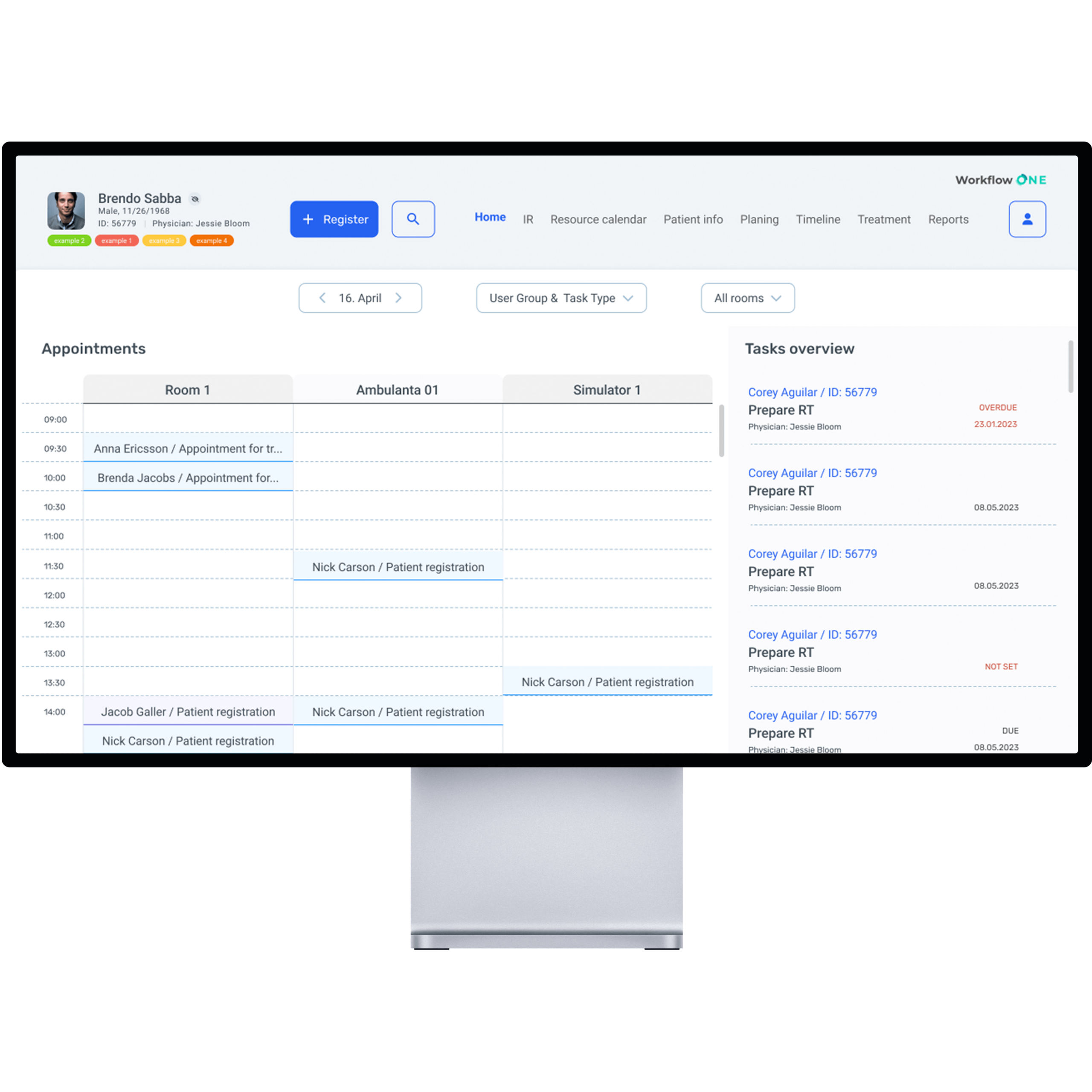 Oncology Information System
WorkflowOne, the oncology workflow module of OncologyOne™, enables clinical users to plan the entire treatment pathway for any treatment modality. Users can create their own patient-specific protocols in a friendly, flexible, and efficient way.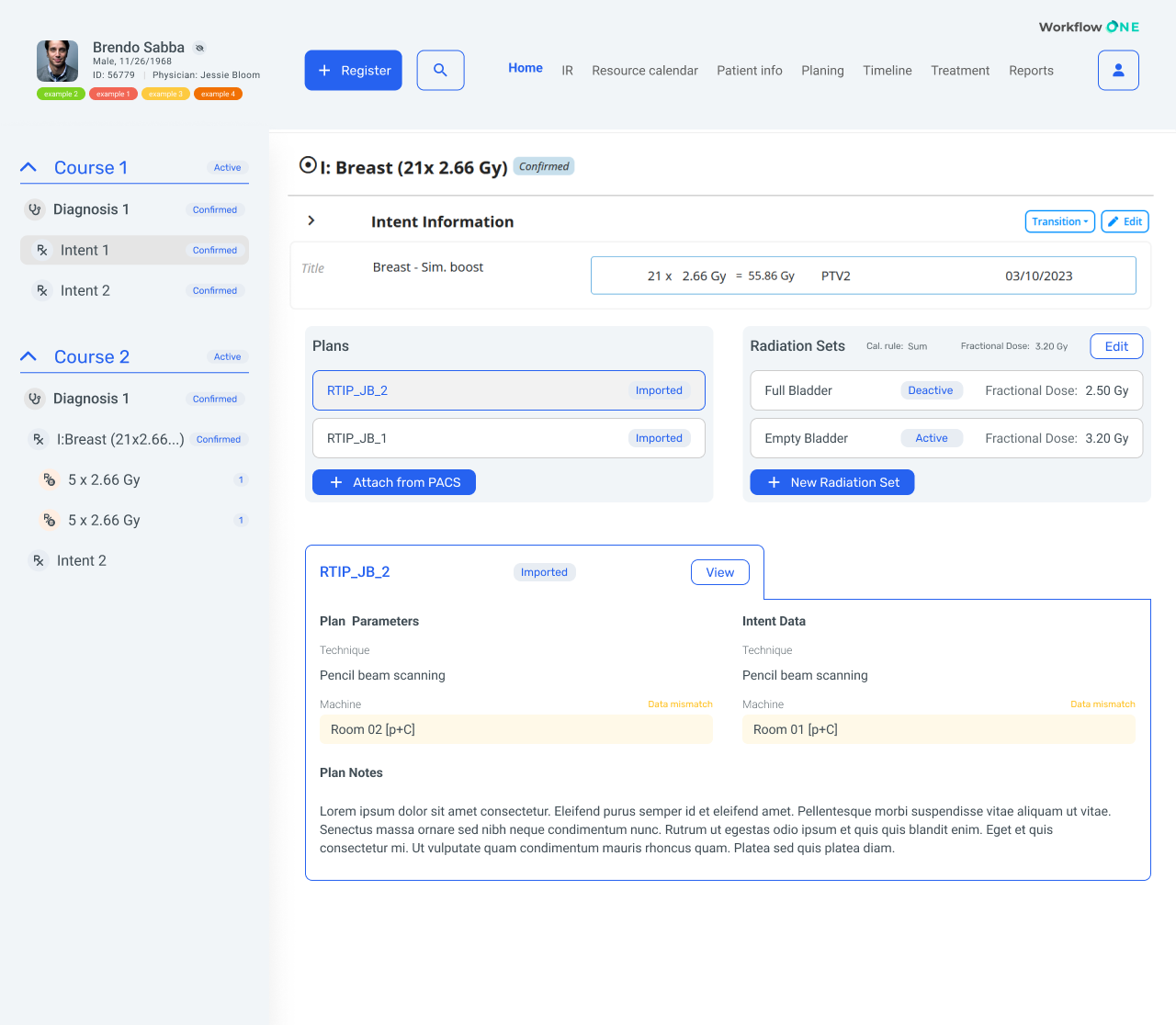 ONCOLOGY INFORMATION SYSTEM
What WorkflowOne provides your clinic
The oncology workflow solution for any radiation treatment modality
Personalized workspace allows for task lists, clinical calendar views and role-specific views.

Protocol-based management, definable by hospital clinical users, with the ability to create daily adaptive (re-planning) protocols.

Image review and analysis subsystem has a PACS viewer, and image visualisation and fusion.

Standalone or HIS-integrated Patient and EMR management gives quick access to patient records for a more efficient and paperless environment.

Admin workspace promotes easy creation and management of clinical workflows according to hospital-specific needs.

Compatibility, including integration with other hospital systems (HIS, RIS, billing, etc.) and fast data exchange between Record and Verify and TPS.

Graphical user interfaces (GUIs) are modern, stable and intuitive with high responsiveness, allowing easy access.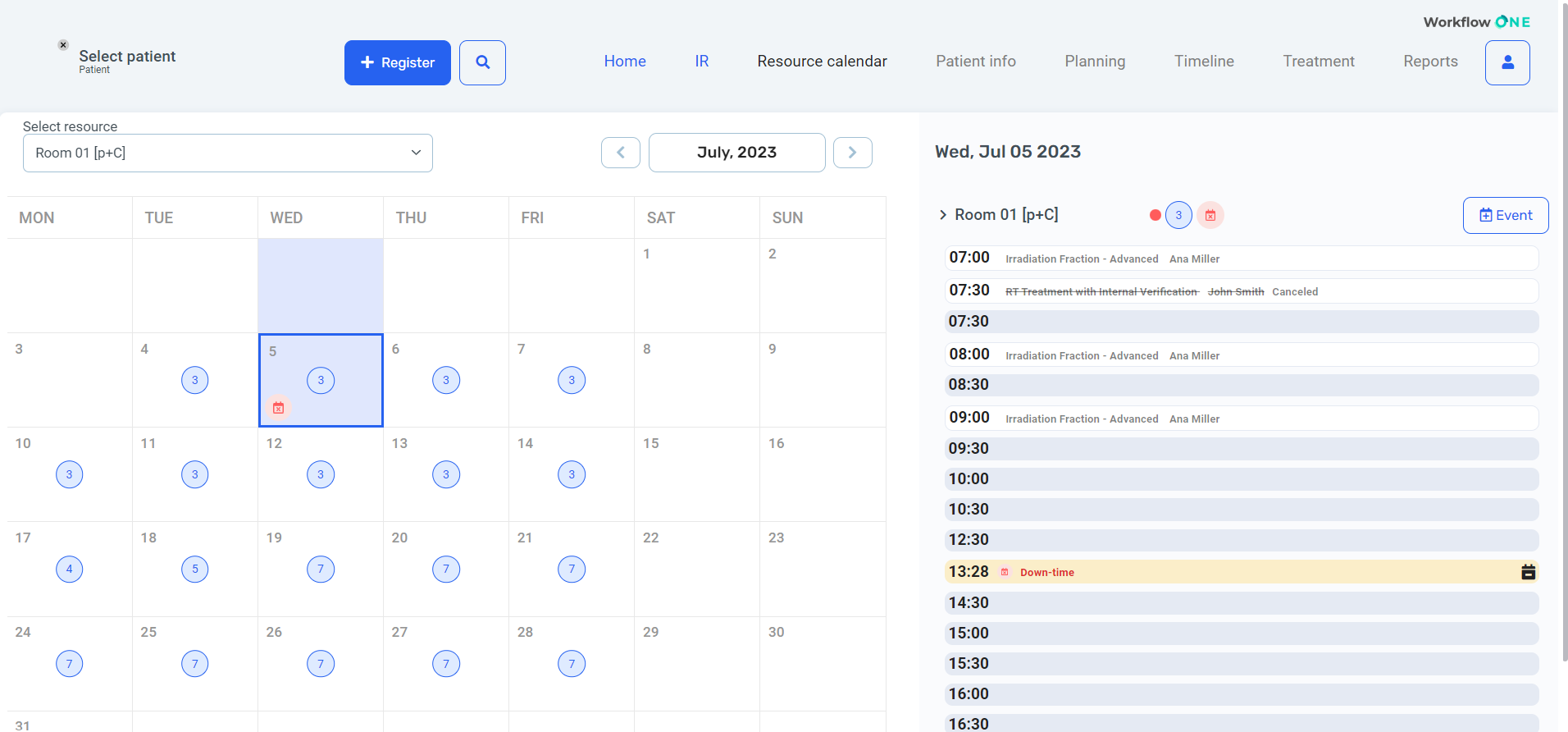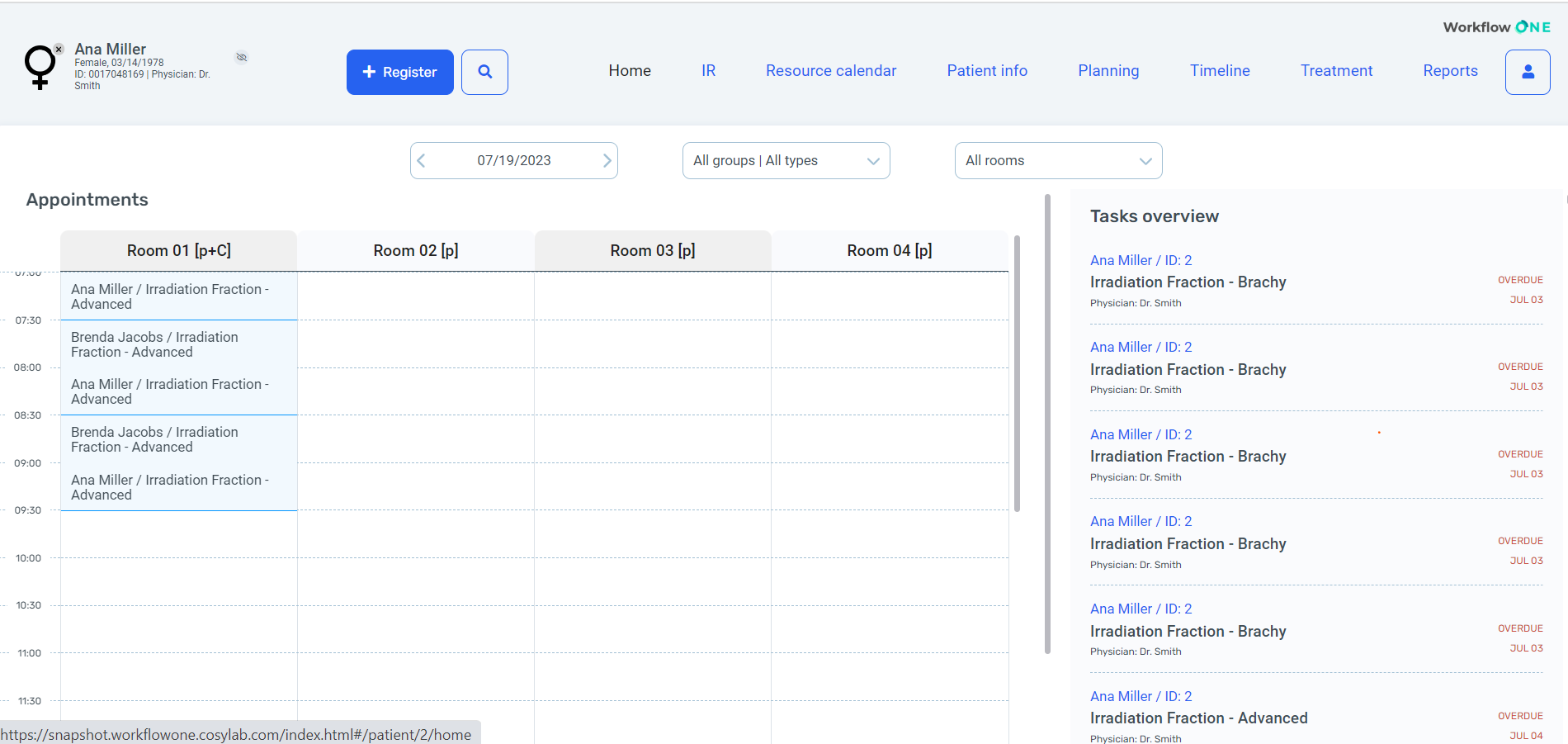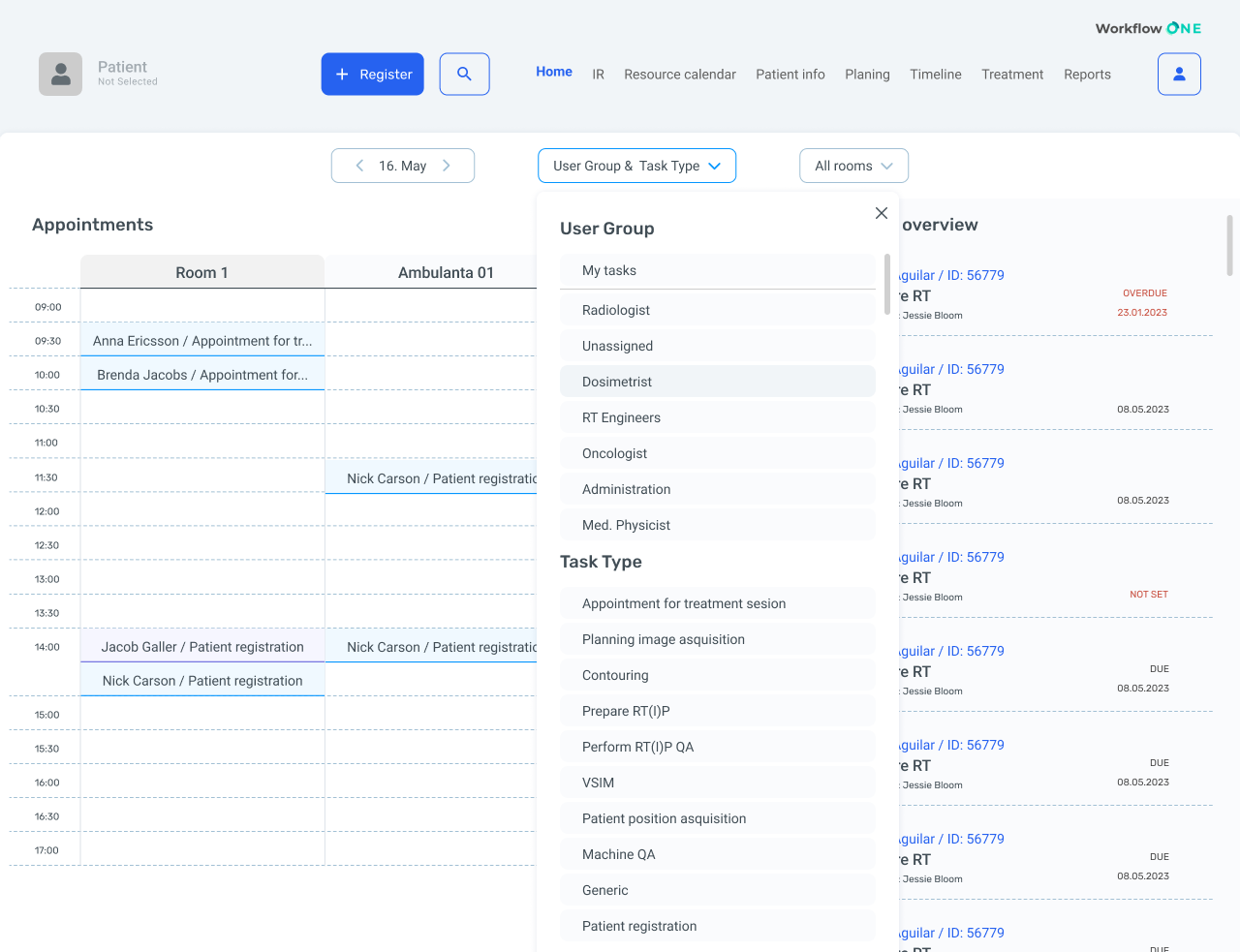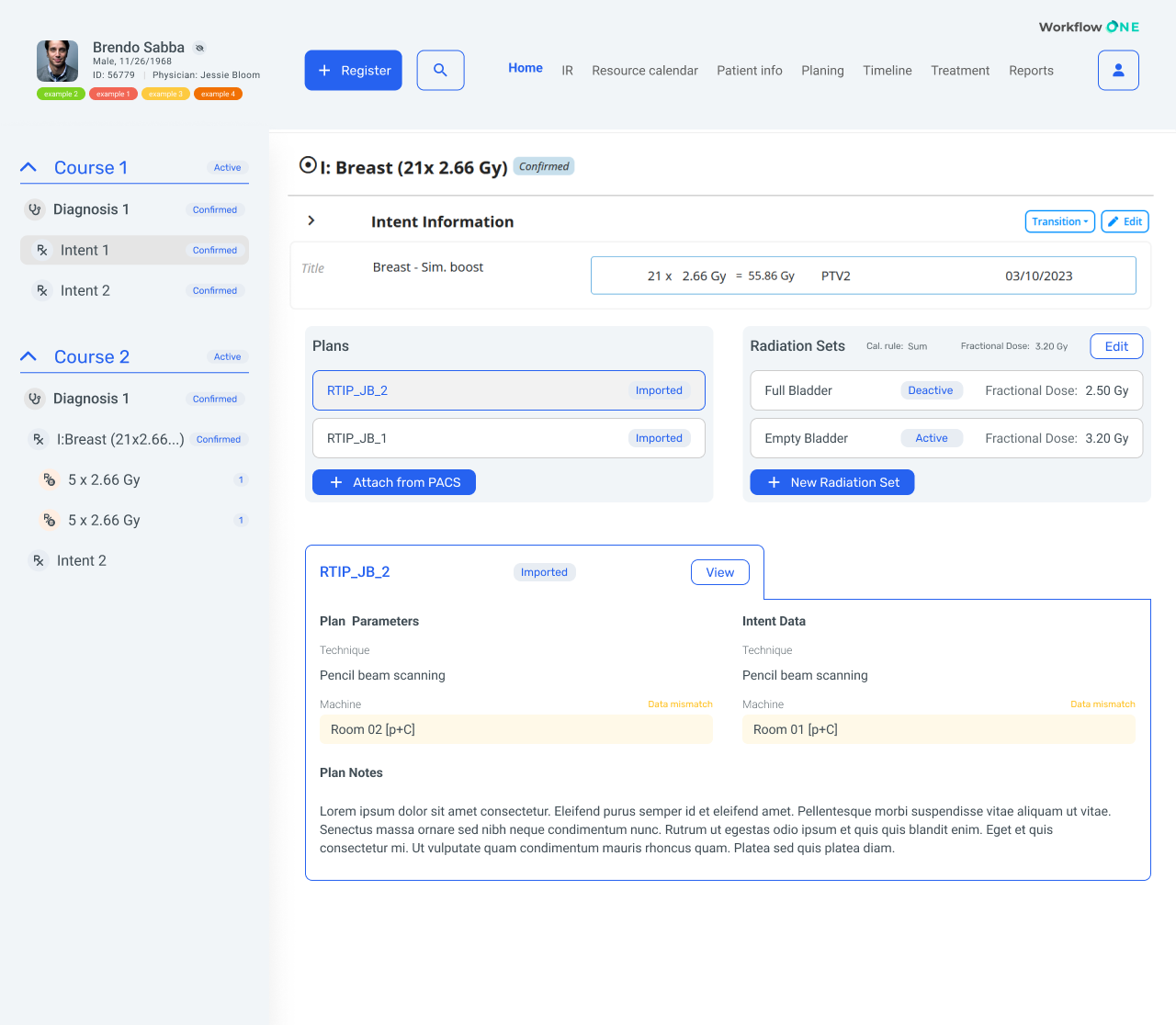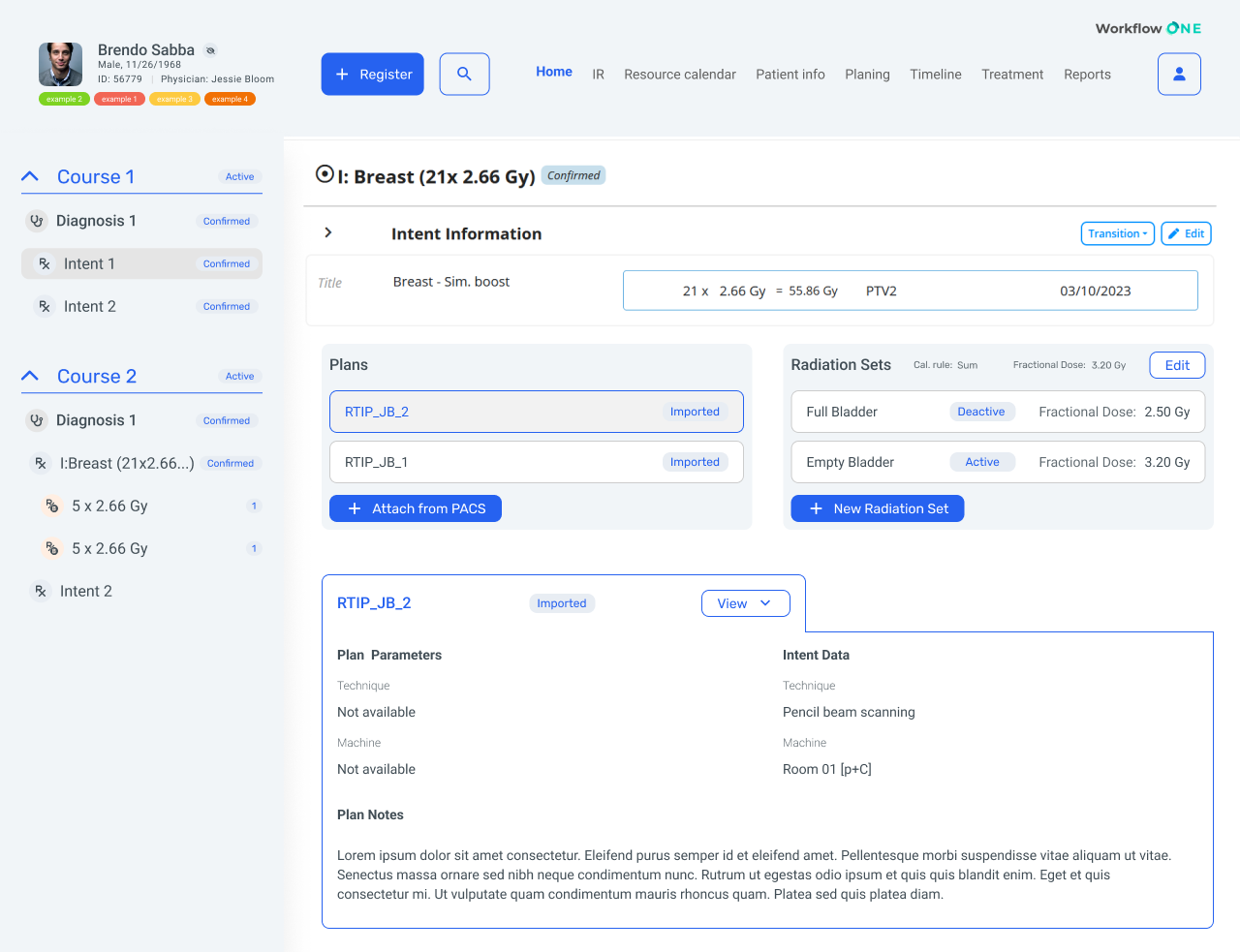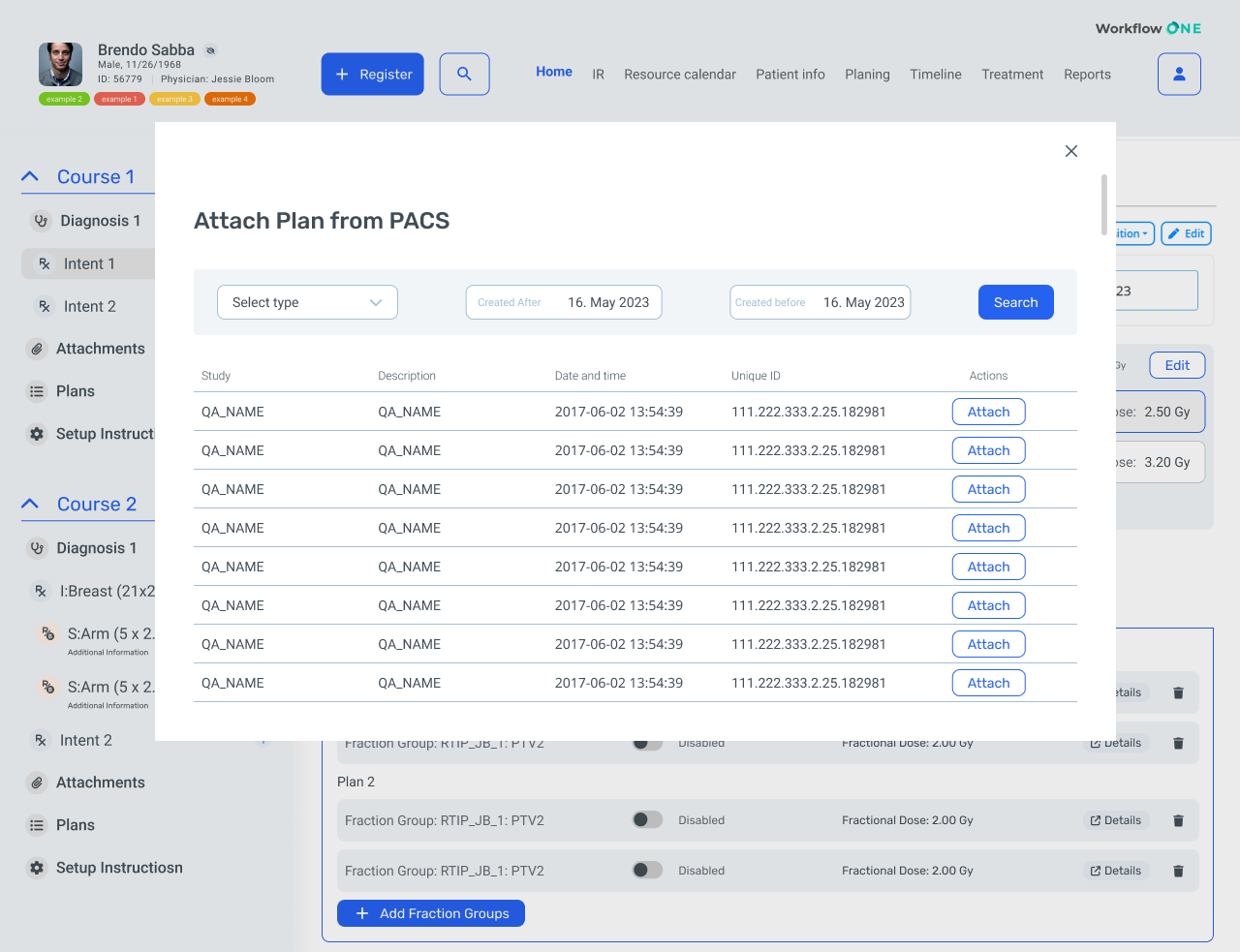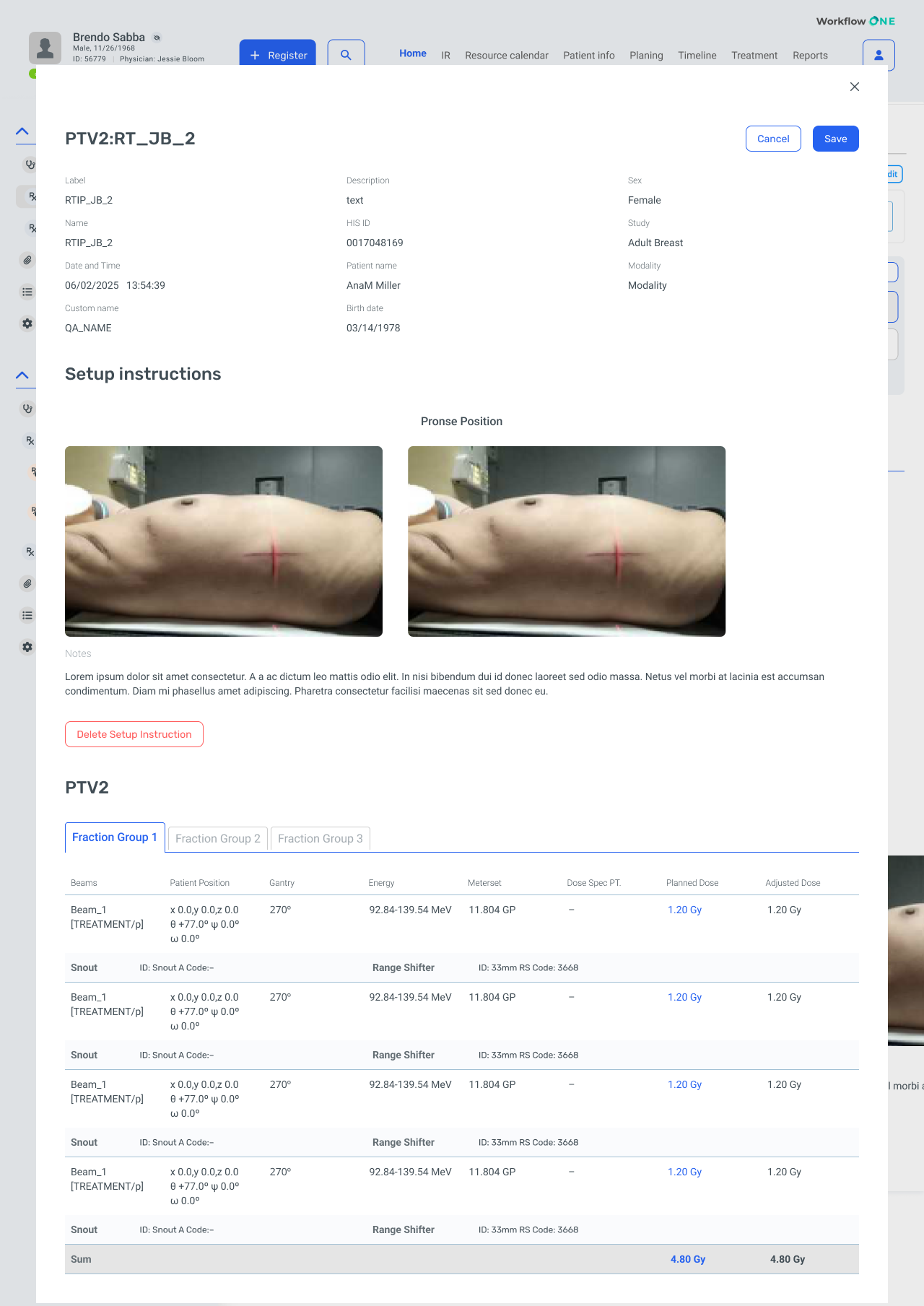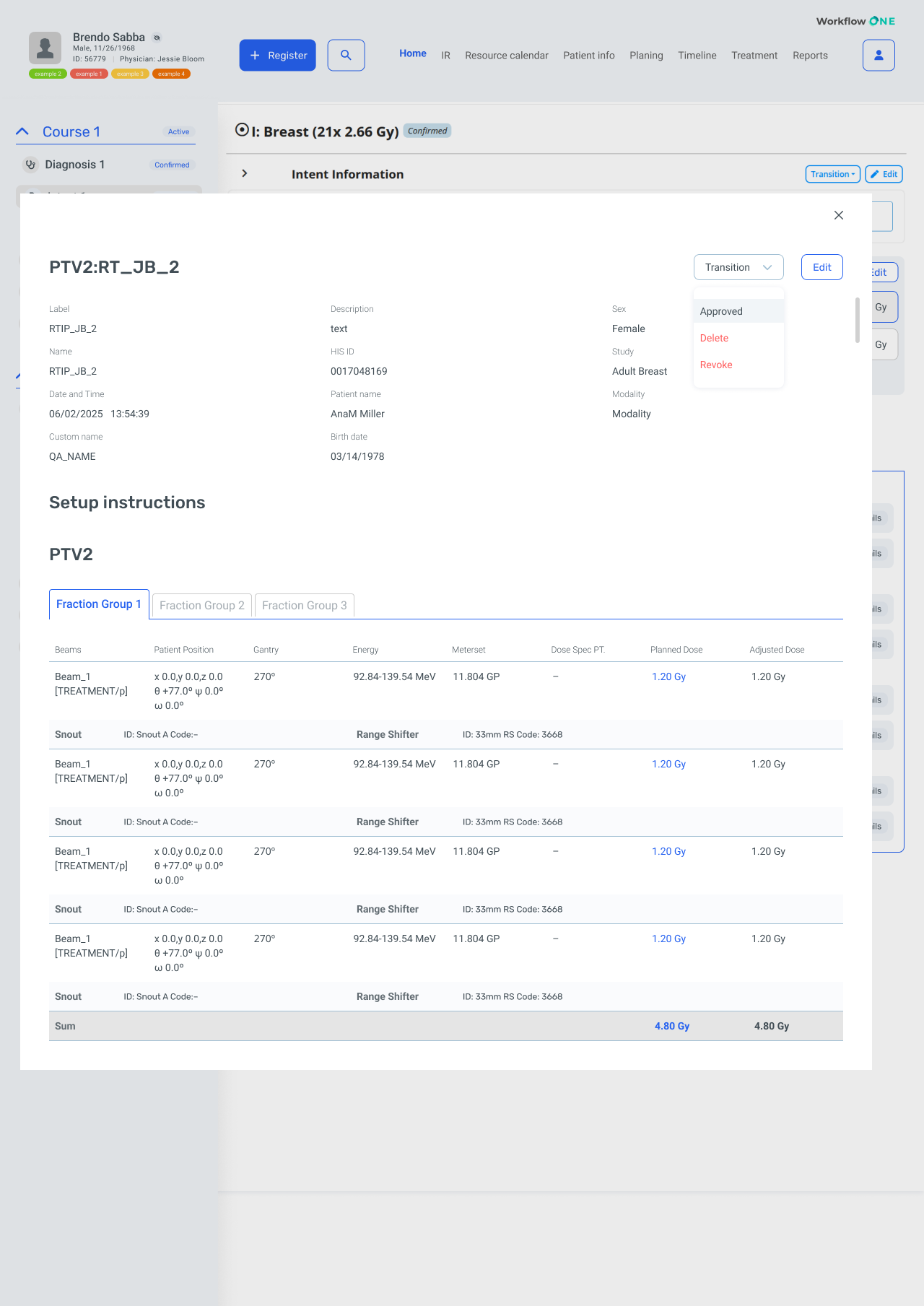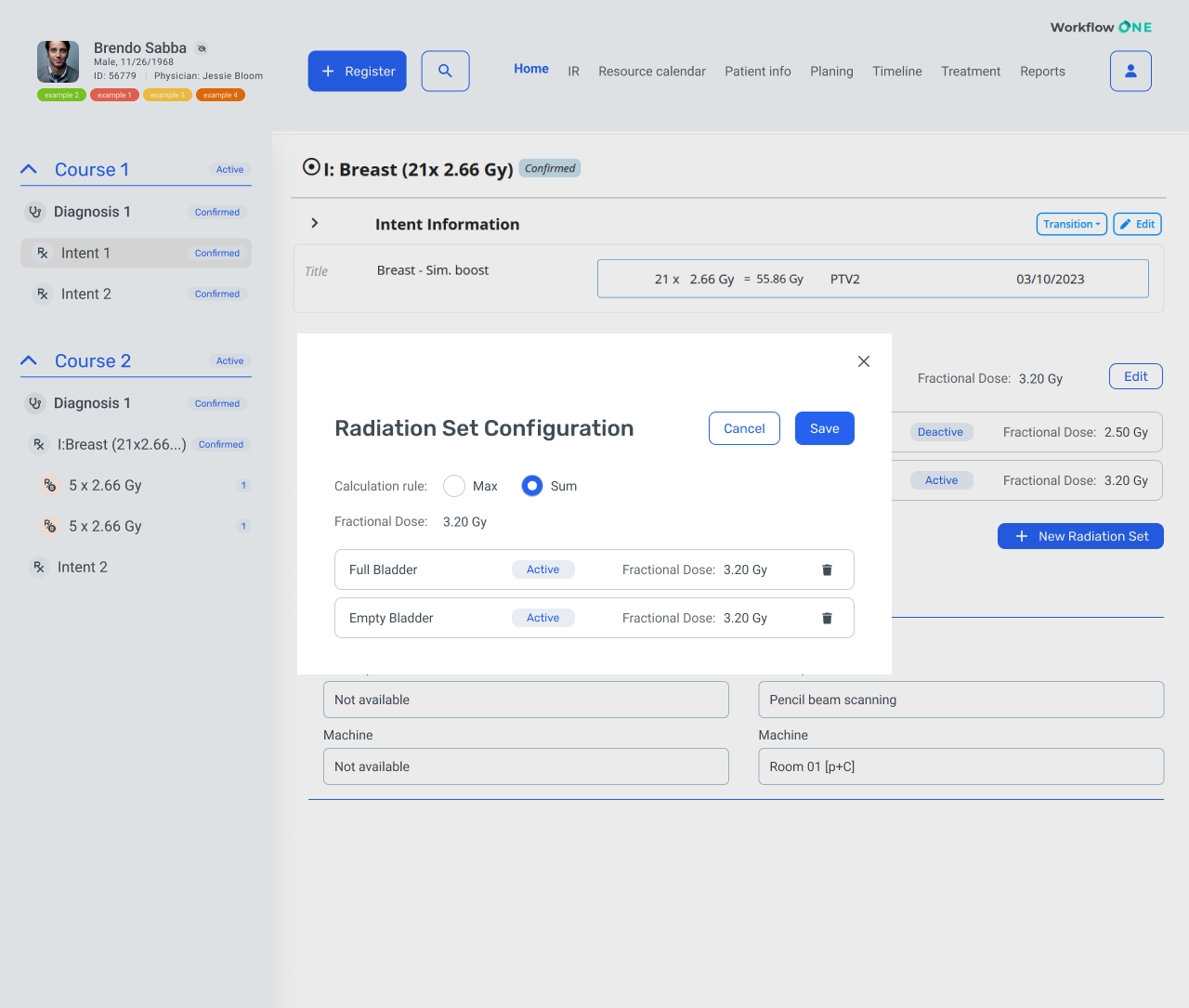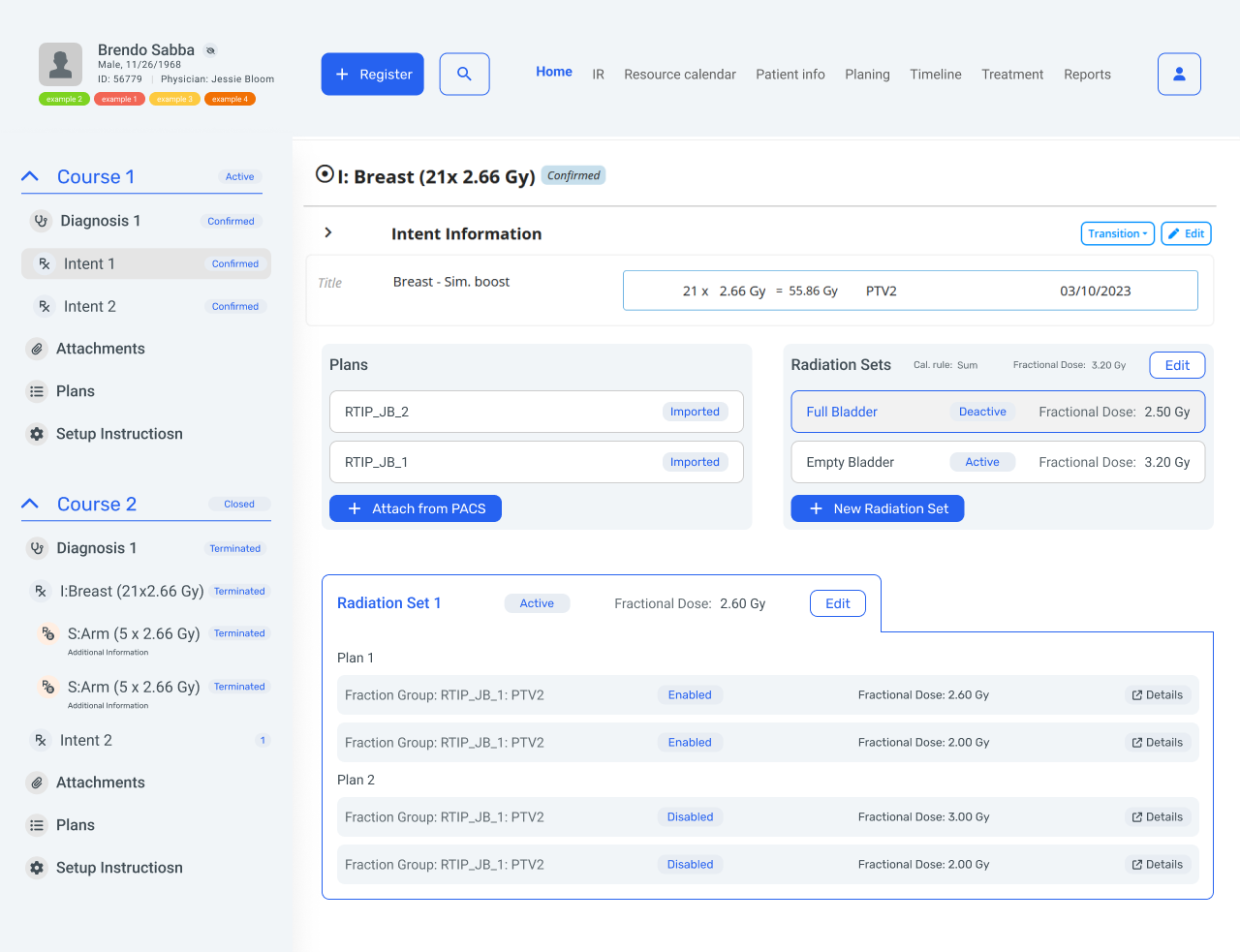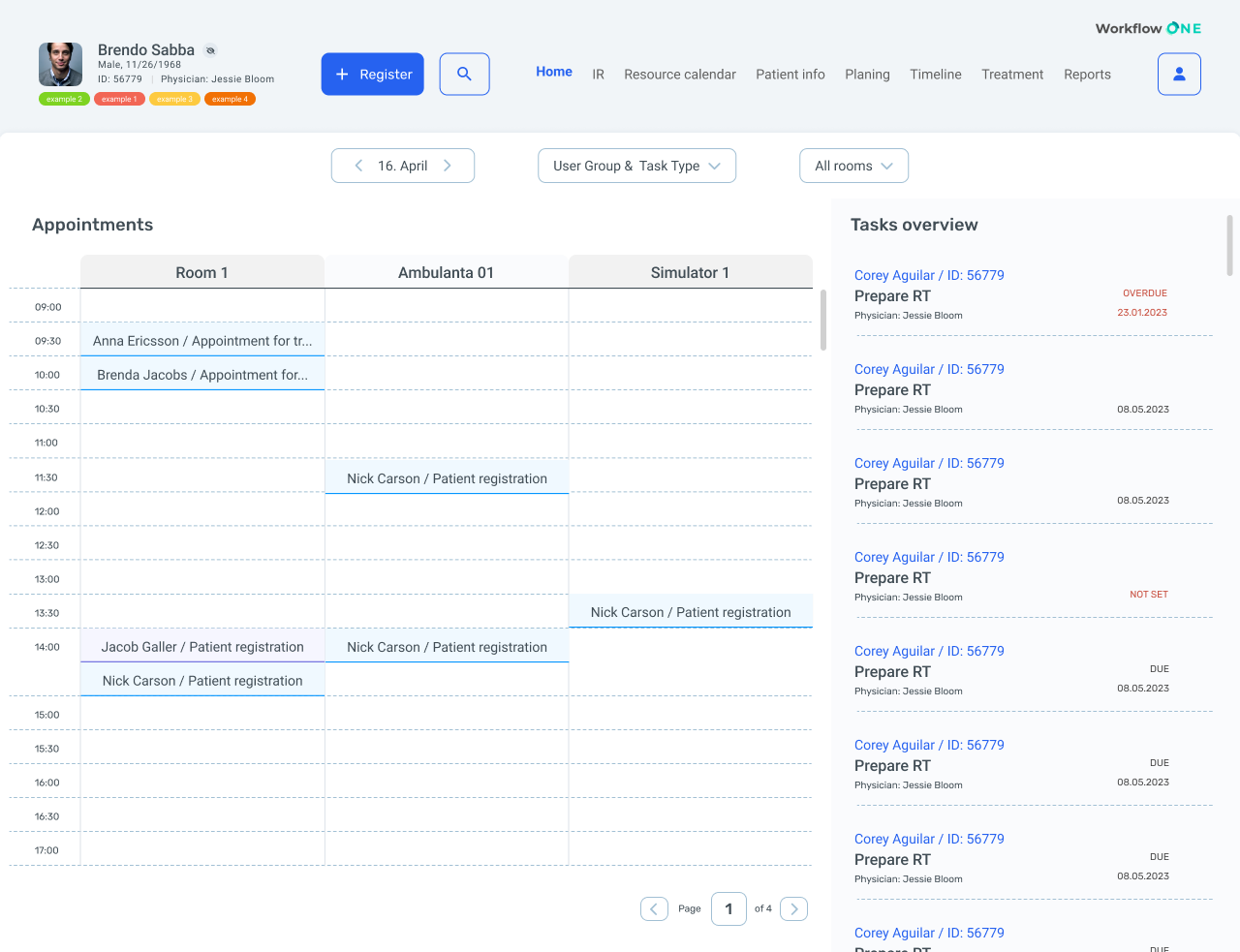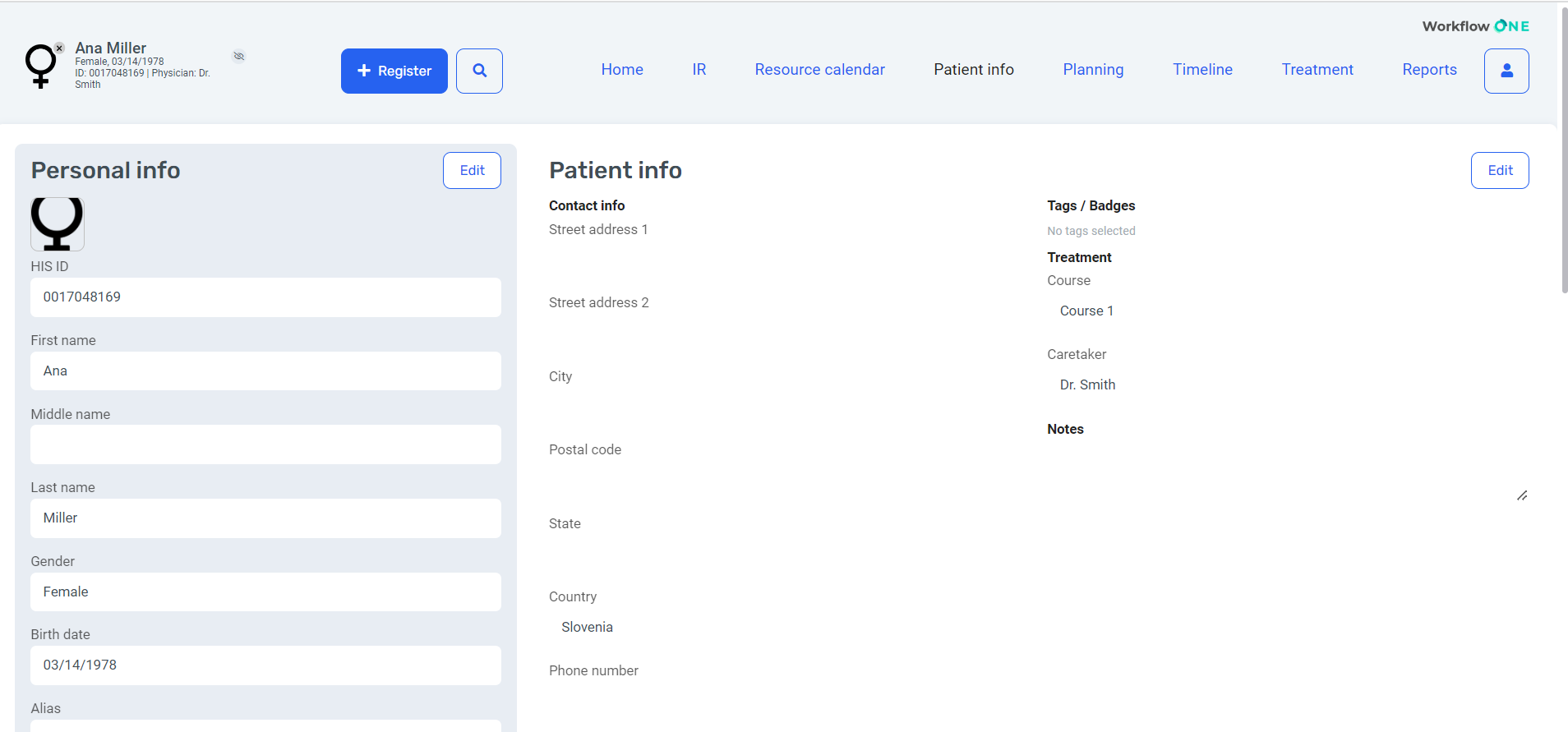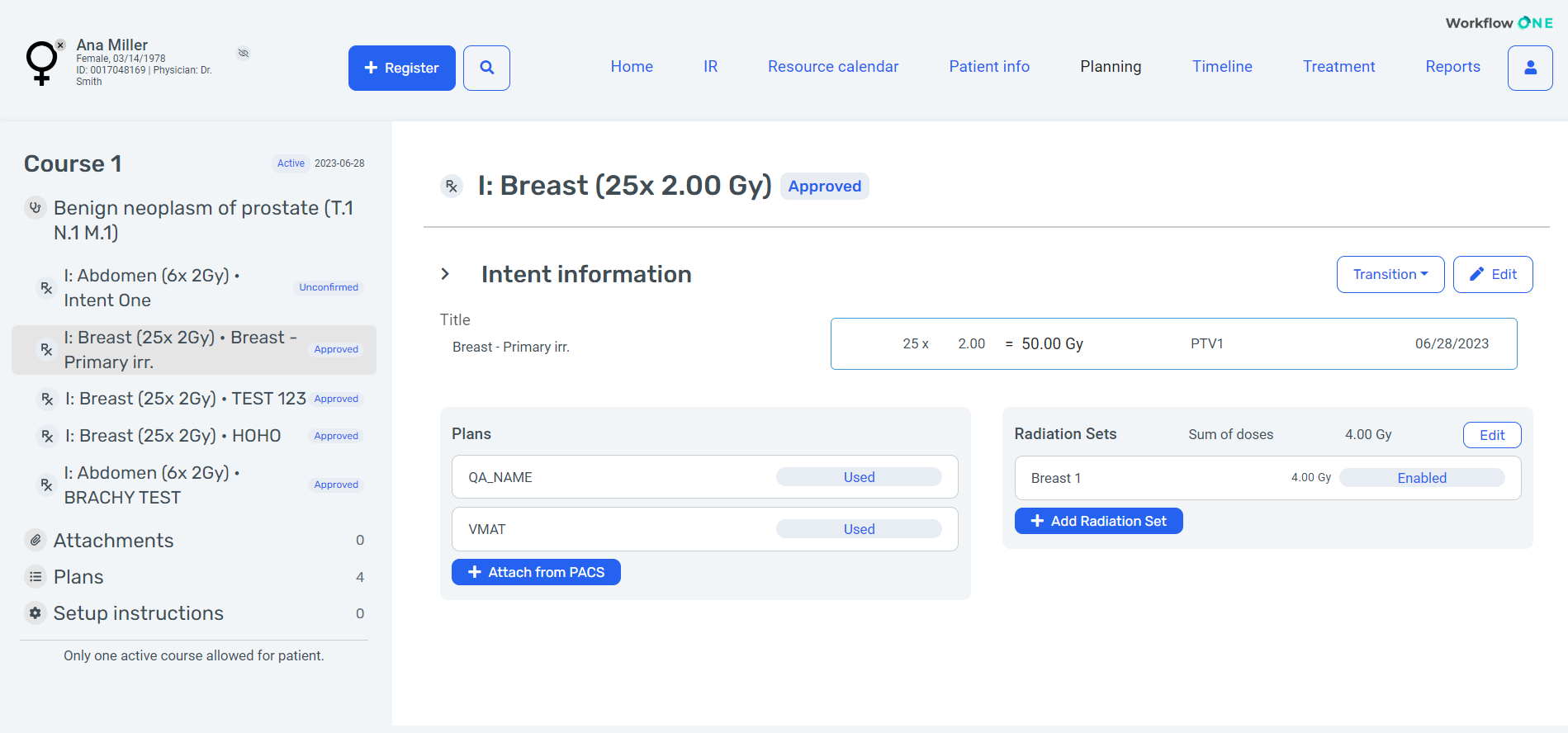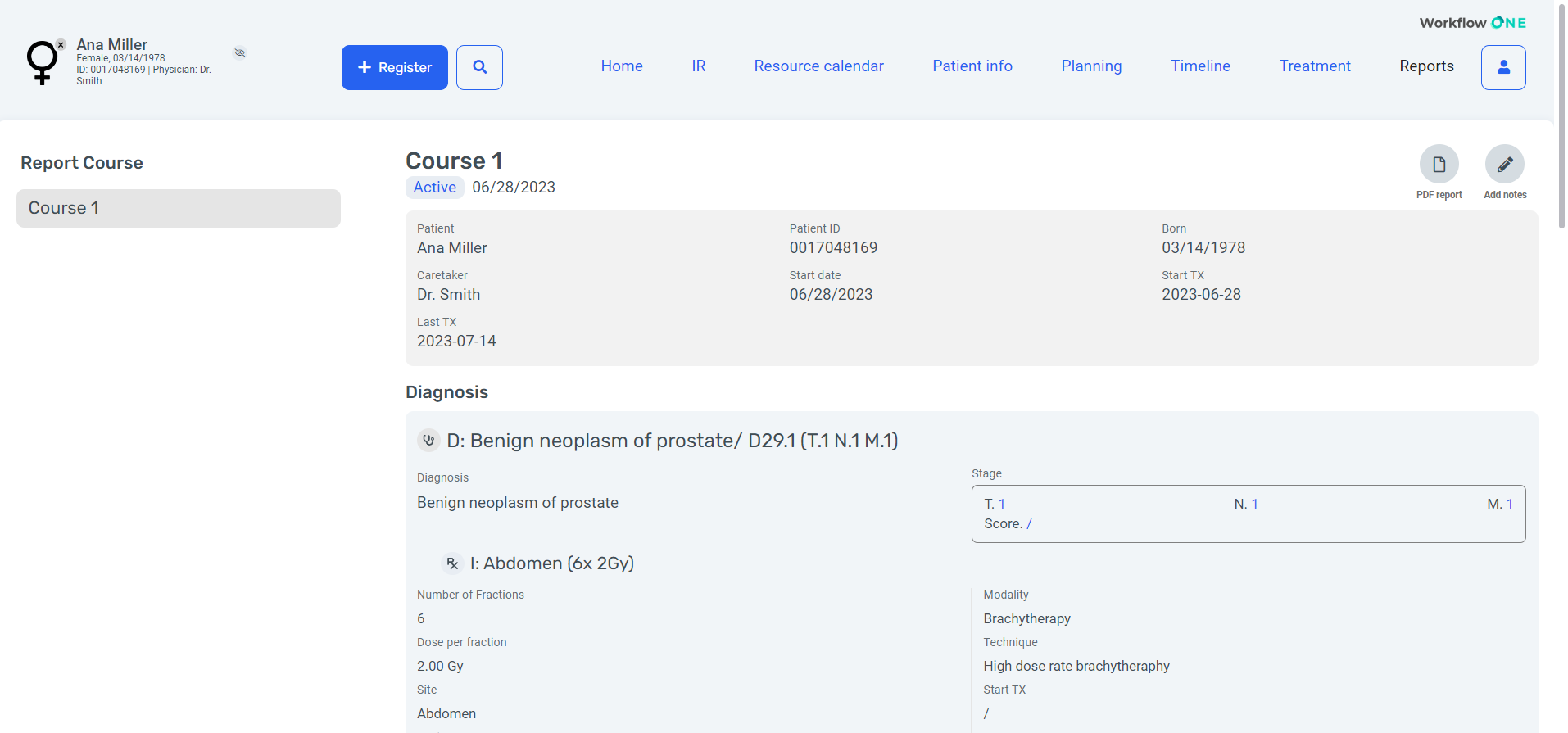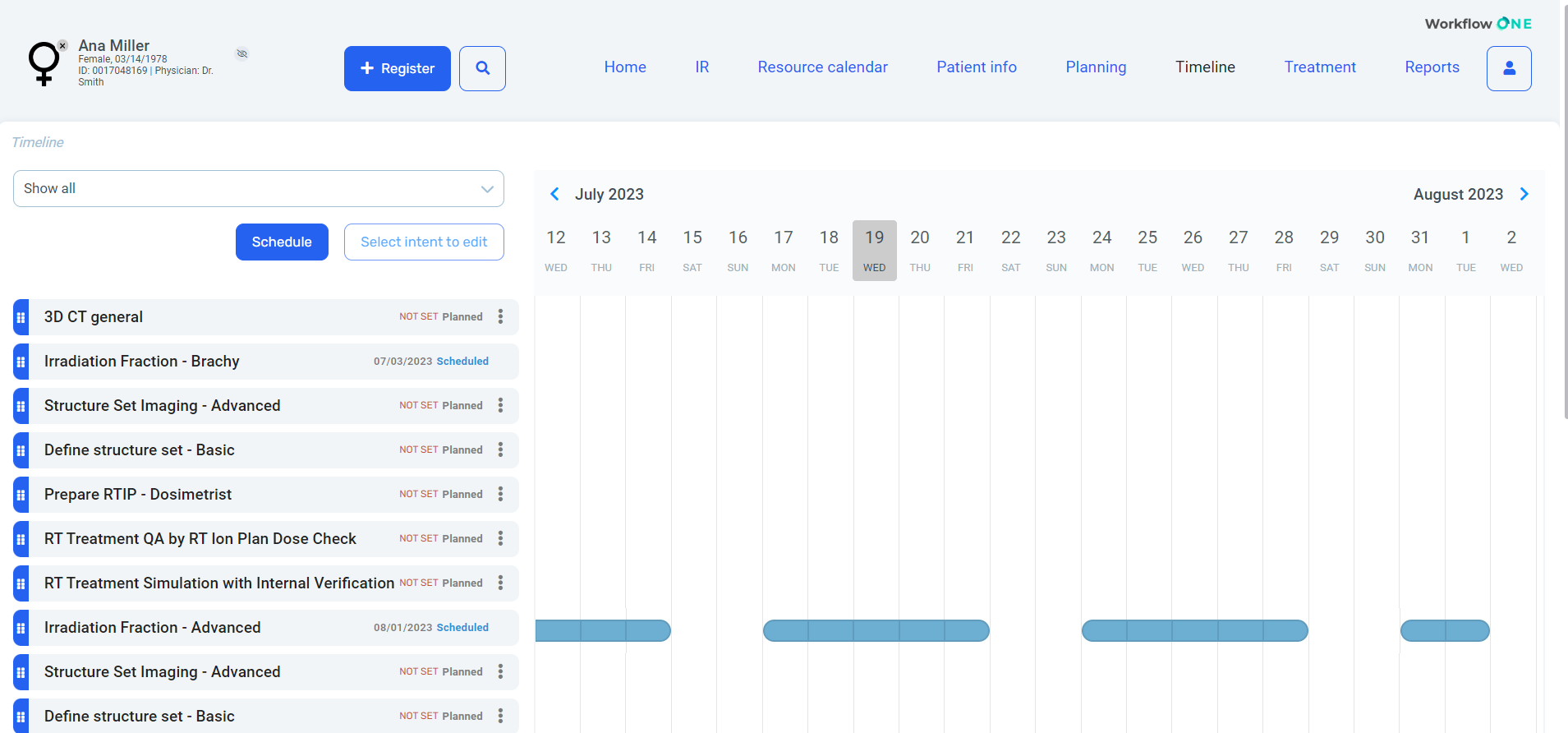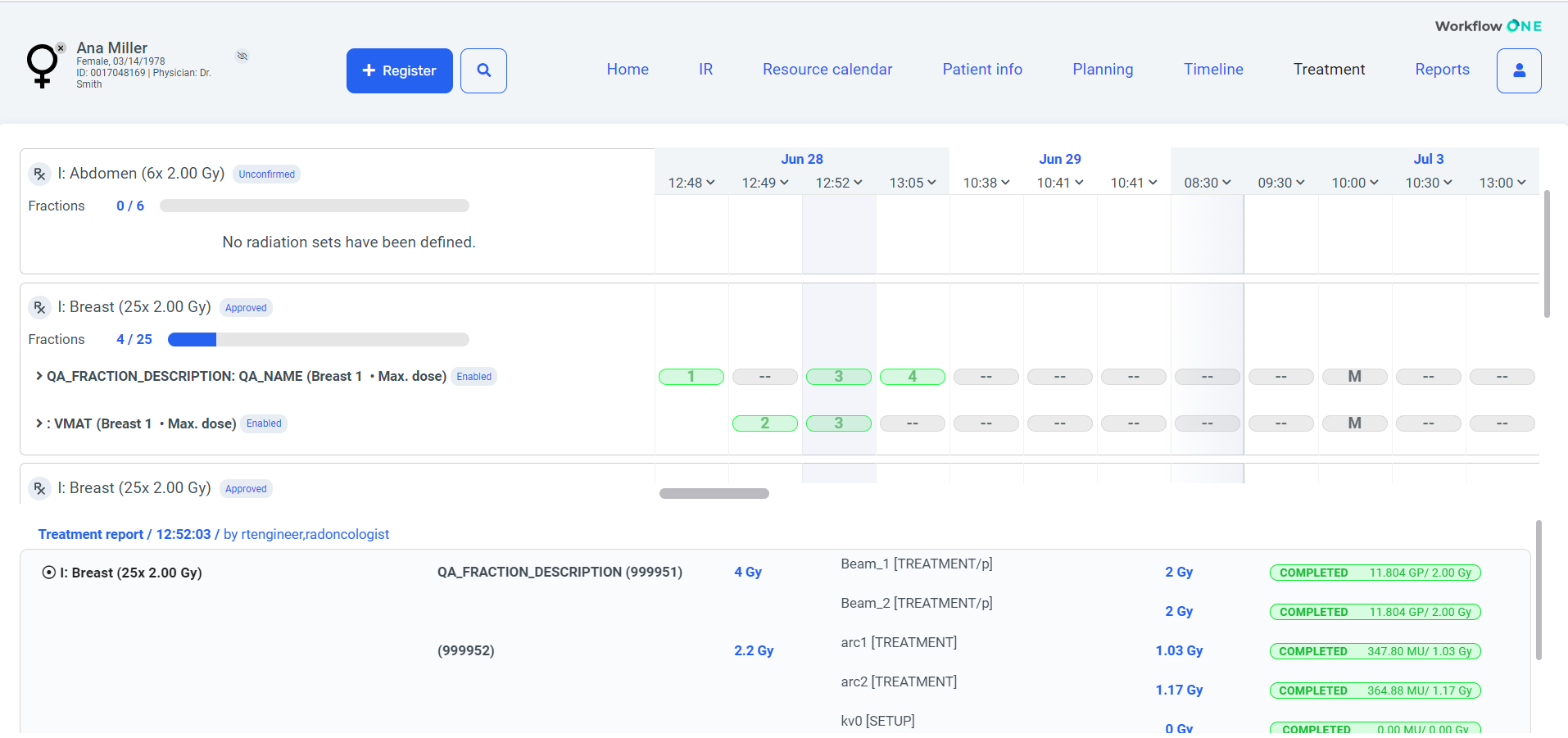 How WorkflowOne benefits your clinic
Flexible workflows created by clinical users 
Clinical users can easily define flexible workflows that meet their needs.
Streamlines radiation therapy workflows 
WorkflowOne facilitates streamlined protocol-based workflow management. Clinics can easily implement a paperless environment.
Ready for adaptive therapy 
Featuring fast data exchange between record and verify and treatment planning systems, allowing adaptive radiotherapy.
Central point for data and communication 
A comprehensive integration platform for different hospital systems (HIS, RIS, billing) which reduces administrative overhead.
Intuitive and modern GUIs
Allowing users to execute workflows efficiently and safely, ensuring stability and high responsiveness.
Easy access that doesn't require client installation
Web-based technologies make it easy to use for mobile and tablet devices.
Book a demo
Are you interested in how our products can improve your clinic's effectiveness, save you time and help you treat more patients?