A Revolutionary Upright Radiation Therapy System Developed with OncologyOne
Publish date:
20. July 2023
Leo Cancer Care Ltd. (Leo Cancer Care) is an innovative British and US medical company designing and developing cancer treatment systems that simplify radiation therapy (RT) and make it more human. Leo Cancer Care started with the logical question: why rotate the radiation therapy device if we can rotate the upright patient and put the therapy chair in a smaller treatment room, making RT more accessible than ever before?
A Revolutionary Upright Radiation Therapy System Developed with OncologyOne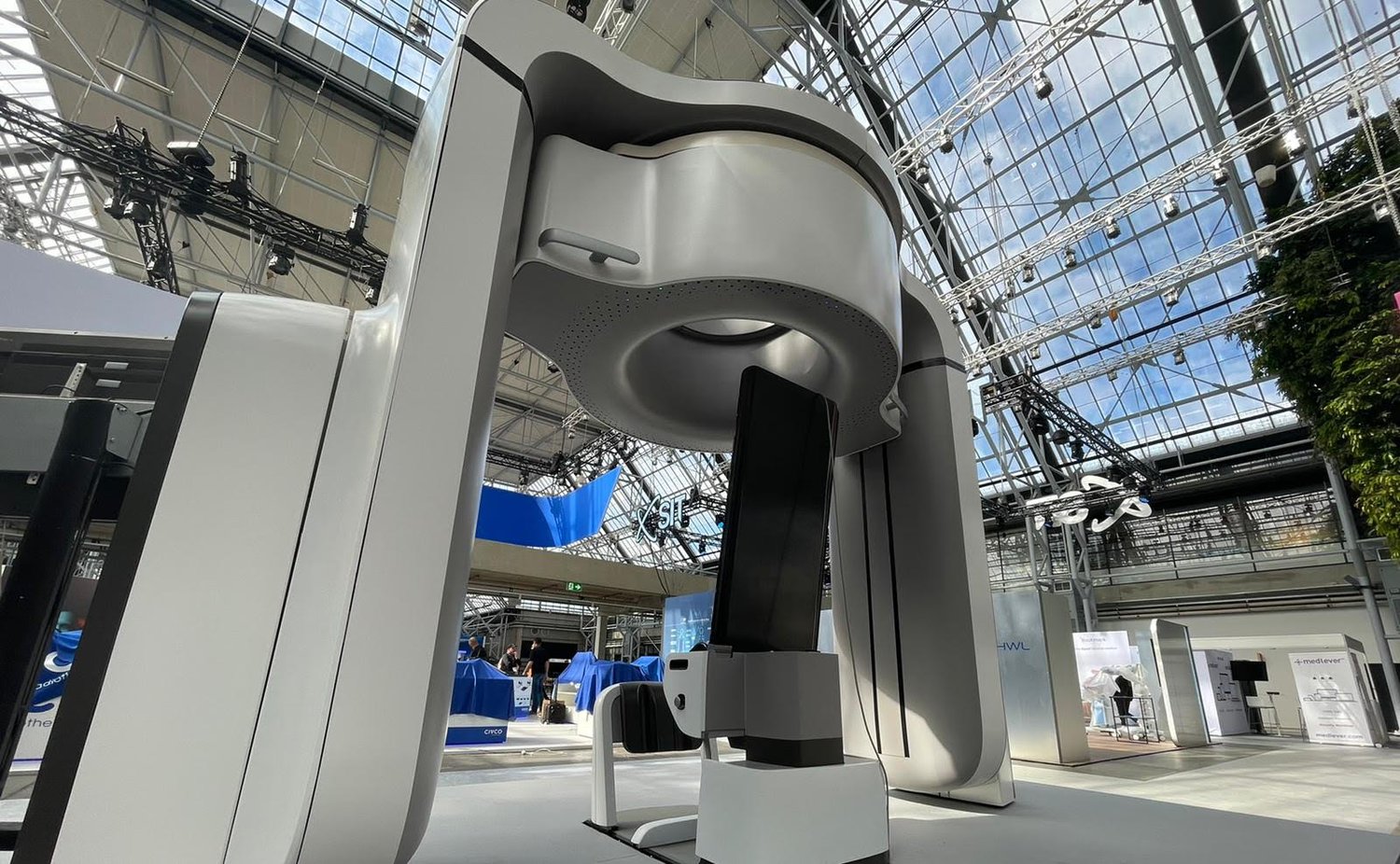 Leo Cancer Care's innovative upright radiation therapy solutions include a state-of-the-art patient positioning system and imaging technology that allows patients to be upright during treatment. Having the patient positioned upright is set to offer an improved patient experience and better clinical outcomes.
Leo Cancer Care faced tight deadlines in bringing its radiation therapy device to life. They turned to Cosylab to provide the software solution to control their devices. Cosylab promptly integrated three of its OncologyOne products – PositionOne, TreatmentOne and SupervisorOne – into the Leo Cancer Care devices.
Besides the upper-layer controls for patient positioning, treatment and workflow control and real-time delivery of the dose, implemented with OncologyOne modules, Cosylab also performed significant software development on other control system layers.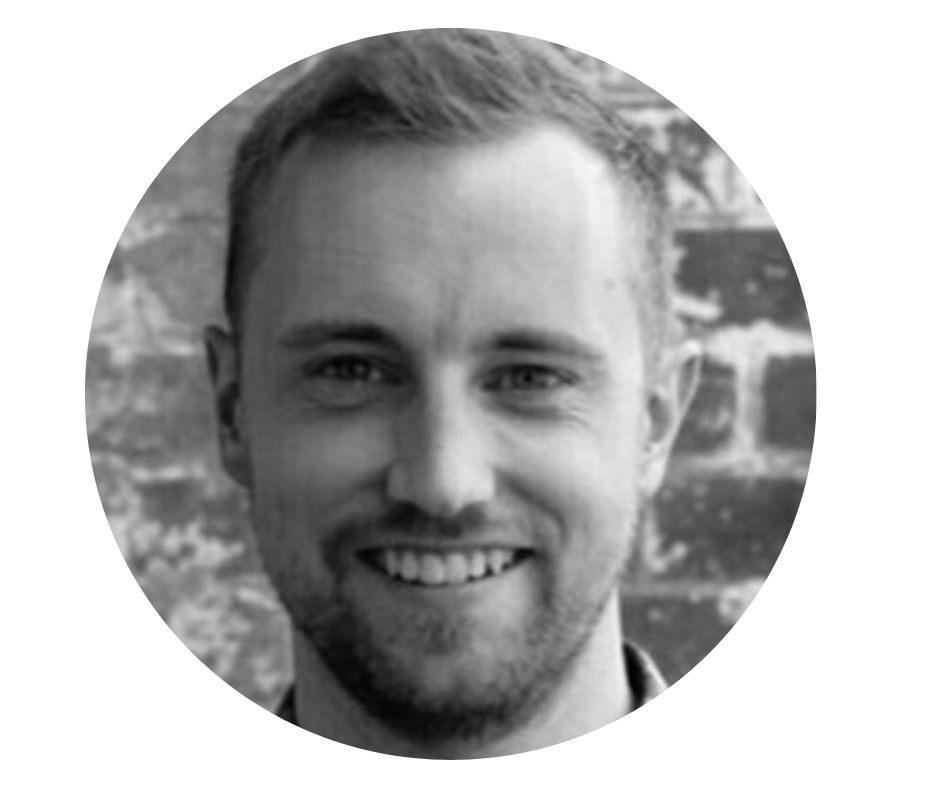 New manufacturers of complex medical devices are under extreme pressure to show progress rapidly. Radiation therapy start-ups must be very focused on their core competencies and business success and wisely choose their technology partners early on. Our solution is to use agile development, SpaceX-like – do stuff, see what's wrong, fix it, test it, modify it – then iterate. This demands technical partners that are skilful and adaptable, ready to solve issues with short lead times, such as Cosylab.
Leo Cancer Care's Innovation
Leo Cancer Care is a rapidly growing medical start-up developing combined therapy-imaging devices that automatically deliver the correct amount of radiation to the targeted tissue, increasing the throughput of cancer patients in a radiation therapy clinic. At the same time, the device has been designed to reduce the patient's pain and discomfort and lower the hospital's total cost of ownership (TCO) of radiation therapy equipment.
Leo Cancer Care has two gantry-less radiation therapy systems – both utilise an upright patient positioning system and 3D volumetric imaging set in front of a fixed radiation beam. The first one is MARIE™, which is compatible with any fixed particle therapy source, and the second is RUBY™ which uses photon radiation from a LINAC (linear accelerator) for therapy developed by the Leo Cancer Care team.
The third system is AIDA™, a versatile multi-axis computed tomography (CT) scanner and patient-positioning system that allows for imaging in both upright and supine orientations.

The Business Challenge of Most Start-up RT Devices
Medical start-ups are on tight schedules imposed by their investors, especially new RT vendors. Inadequate management of the product or device development lifecycle and its associated risks can cause many problems with the investors – or even close the project. Many small new companies do not understand the complexities of medical device development or even medical software development.
When you break down the effort and time to develop software for a medically certifiable device, the actual "software writing and debugging" takes up approximately 30 per cent of the hours. In comparison, 70 per cent covers all the rest, for instance, following and documenting the quality assurance (QA) processes, strict testing and correcting, and preparing the system engineering documentation as demanded by the medical regulators.
"From our experience, the vast majority of start-ups don't have much experience with quality-assured and project-based software development – especially for devices that have to be medically certified. Leo Cancer Care was one of the rare companies with an experienced management team that anticipated development hardships.

Software is usually the last thing to be integrated into the device, and it is only then that the problems with hardware devices and firmware manifest themselves fully. With the current difficulties with supply chains, any new or modified order for hardware can take a long time and jeopardise the project."
The Technical Solution for Leo Cancer Care
Many people are involved in the design and development of complex medical devices. Still, in the heavily regulated field of radiation therapy devices, it is systems engineers that have a very special role in development.
Good systems engineers help the customer define the optimal basic requirements, use-case requirements, specifications, system architecture, design, detailed designs, development, quality assurance, documentation, and testing regime. This way, the customer is guided down a series of interlinked decisions that transform the system into a medical-certifiable and market-viable product.
Leo Cancer Care knew their medical imaging and radiation therapy devices would have to use control systems on three levels. They could buy OncologyOne modules to fill the uppermost top layer. However, the latter would still have to be integrated to fit neatly into Leo Cancer Care's specific systems structure setup and to communicate with the lower two layers.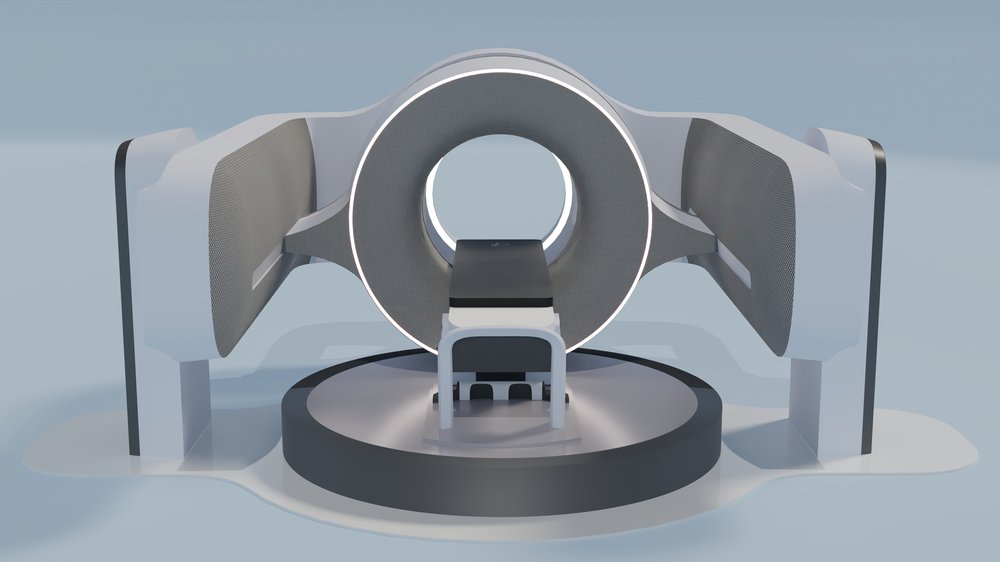 "Every radiation therapy project is a "soup of elements", ranging from the technology, the platforms, components, and communication channels between components – to the complex procedures and sequences for controlling and safely monitoring the device.

As a systems architect working on a control system for a start-up, you must often steer the customer back to the drawing board, where you anchor the specifications and requirements in reality. In the Leo Cancer Care project, I believe both sides learned a lot cooperating on the development of the RUBY™, AIDA™ and MARIE™ systems for radiation therapy."
"Leo Cancer Care's success is also based on the integrated products and development delivered by Cosylab, who went the extra mile on each step of our collaboration. The problem with agile development of innovative radiation therapy solutions is that the projects are complex, the supply lines are not getting any faster, and investors impose strict deadlines.

Cosylab developed the full stack of consoles, systems, and software – the control system framework. Its lower layer is the hardware environment of all the PLC subsystems that control the actual hardware: the X-ray tubes, motors, sensors, and actuators. The middle layer exposes the PLC functionalities to the OncologyOne control systems. The upper layer consists of the integrated OncologyOne modules themselves."
MARIE™, RUBY™ and AIDA™ Objectives Achieved with OncologyOne
In the end, workflow is everything in radiation therapy, so RUBY's and MARIE's state-of-the-art control system – based on OncologyOne software modules – seamlessly combines imaging, positioning and treatment delivery into a simple and intuitive workflow that helps the clinician concentrate squarely on the patient.
Leo Cancer Care's ambition was to provide a streamlined and efficient treatment while allowing the patient to feel hopeful and in control. Evidence suggests that patients in the upright position have significantly less breathing motion and "organ drift". The upright stance looks set to improve treatment accuracy, reduce the need for lengthy and uncomfortable motion management techniques and speed up patient setup and throughput.
Leo Cancer Care's revolutionary vision for radiation therapy, enabled by Cosylab's OncologyOne software products, created a trio of flagship medical devices for tomorrow's oncology ward.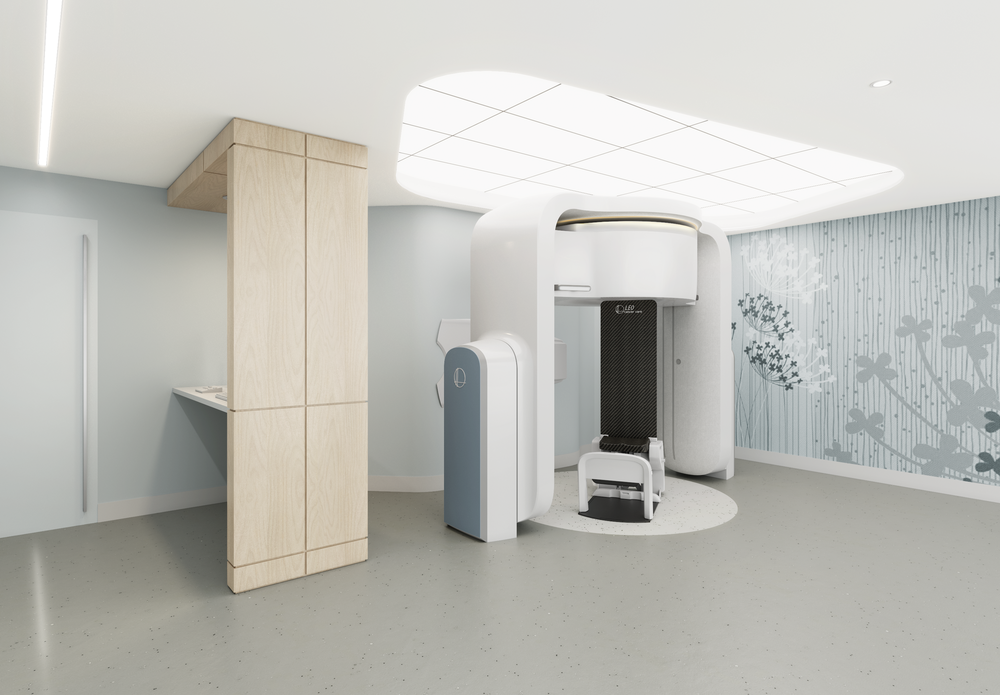 "With Leo Cancer Care and Cosylab, it was fortunate we also hit it off personally, so we had a trusted partner relationship from the very beginning,"
"Business is built on contracts and money, but long-haul partnerships are forged by relationships and trust. Cosylab is the only software and hardware integration company in the world that can deliver a full-stack solution for radiation therapy. Our OncologyOne software product line can help the manufacturer realise its RT device throughout the development cycle and do so by the customer's time-to-certification deadline."
"Leo Cancer Care was founded with the very clear goal of being the more human way to deliver radiation therapy by improving the quality of and access to Radiation Therapy. This partnership with Cosylab brings us ever closer to realising that goal, bringing our game-changing hardware together with the fully integrated Cosylab control system."